New electronics have arrived at most travel stops, items that could make any driver's day a bit safer, more comfortable and even entertaining when the trip is done.
VXi BlueParrott Point™ Headset
The BlueParrott Point is small and light (weighing just 0.42 ounces), but delivers outsized performance. According to the manufacturer, the noise-canceling microphone eliminates 82 percent of ambient noise and it includes near field communication for easy pairing with two other devices at the same time.
Garmin VIRB® Elite HD Action Camera
The Garmin VIRB is a lightweight, compact and rugged camera that captures video at 1080p HD and runs for three hours on a single charge. GPS and wi-fi capabilities allow data stamping and "smart" recording modes, which conserve battery power. Connects with other Garmin devices and smartphones. It's available with a variety of mounts.
Garmin vivofit® 2
This is one of the latest fitness trackers available to help you meet your health and wellness goals. The vivofit 2 not only measures the wearer's activity in steps, calories and distance, it learns your activity level and proposes a personalized daily goal. It reminds you to stay active with a move bar and audible alert. It features a one-year battery life.
Jabra Storm Bluetooth Headset
The Jabra Storm Bluetooth mono headset pairs comfort with performance. Lightweight and balanced, it's worn behind the ear. It offers up to nine hours of talk time and HD sound with noise reduction. It comes with a mic windsock if you're driving with the windows down.
Garmin Dash Cam 35
If plugged into a powered source, the Dash Cam 35 is always recording in HD with time and location stamps. The wide-angle lens captures the entire road and the camera automatically stores footage of any accident. It also features forward collision warning alerts and red light and speed camera warnings.
Jabra Step Wireless Headset
These wireless earbuds eliminate the cord, but let you listen to music, play games and take calls in stereo. They come with three sizes of headbuds to ensure a comfortable fit.
Plantronics BackBeat SENSE Headphones
BackBeat SENSE headphones offer up to 18 hours of streaming of high-quality sound, a pillowy fit and Bluetooth connectivity. Automatic pause/play lets you handle calls without losing the beat.
MobileSpec Headphone Amplifier/Enhancer
Truck cabs can be noisy, making it hard to talk on the phone or hear music. This amplifier/enhancer increases the volume and audio quality of mobile devices and is compatible with smartphones, tablets, MP3 players, portable speakers, headphones and other devices. It's compact, lightweight and includes 3.5mm connector cable and USB-to-micro cable.
Garmin dēzlCam LMTHD
This new Garmin product is a combination GPS navigation device and dash cam. It has a bright 7-inch display, Bluetooth technology, HD Digital Traffic system, and a dash cam with automatic incident detection that saves driving footage upon impact.
Rand McNally TND Tablet 70
This double-purpose device helps you as you drive and then entertains you when you're off duty. The work features include a dash cam, preloaded trucking apps, IntelliRoute navigation and features and GPS. Off-hours, the Android tablet has a 7-inch screen and front-facing camera and lets you play games, watch TV and movies, listen to music and chat with family and friends.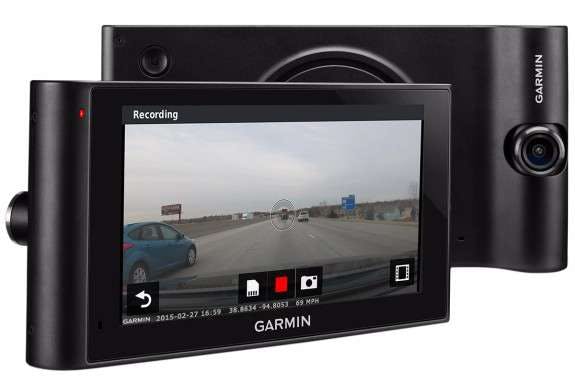 Garmin dezelCam LMTHD
Garmin vivofit 2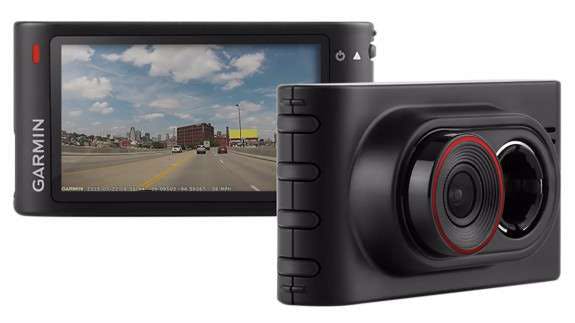 Garmin Dash Cam 35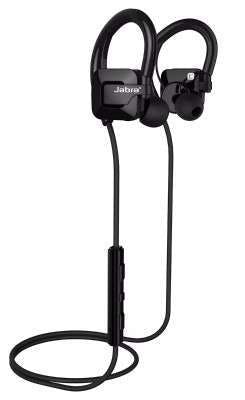 Jabra Step Wireless Headset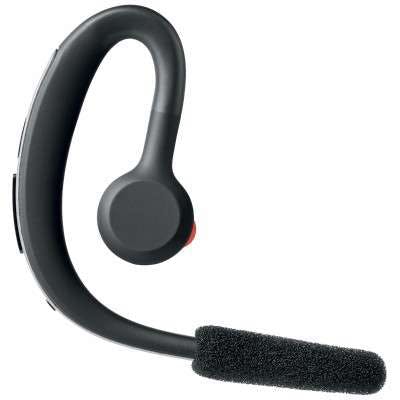 Jabra Storm Bluetooth Headset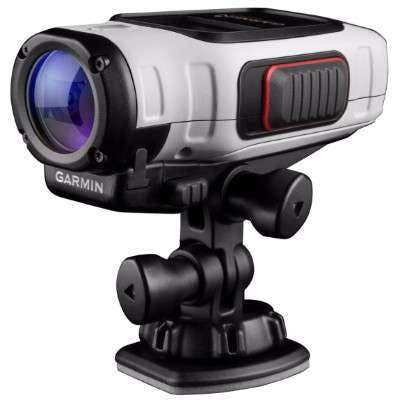 Garmin VIRB Elite HD Action Camera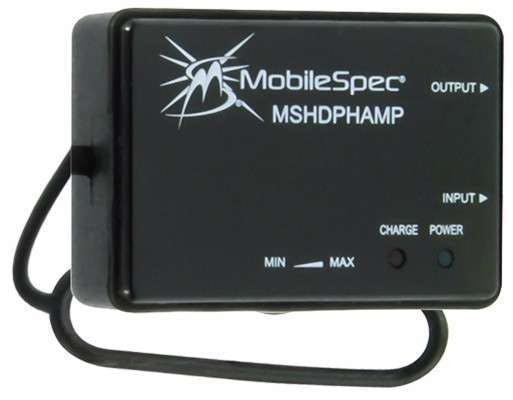 MobileSpec Headphone Amplifier/Enhancer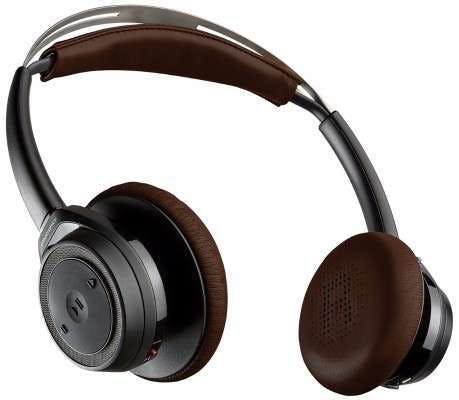 Plantronics BackBeat SENSE Headphones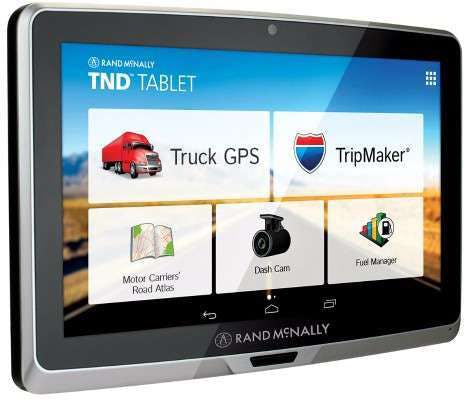 Rand McNally TND Tablet 70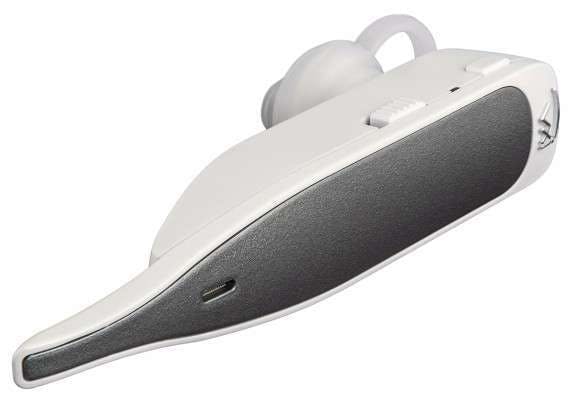 VXI BlueParrott Point Headset