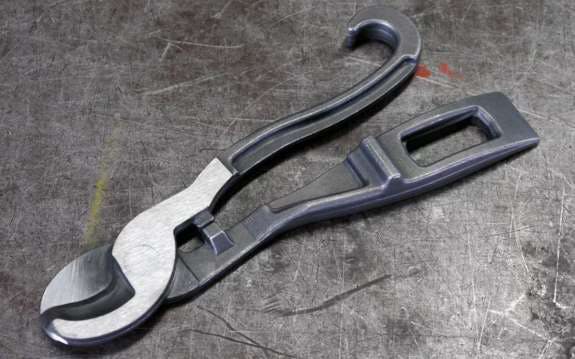 Sometimes you need a tool to do some hard work and even get you out of a touch spot.
The Channellock Rescue Tool Model 87 pries open windows and doors, cuts wires and cables, shuts off gas safety valves and loosens hose couplings. That makes it ideal for emergency situations.
The 87 Rescue Tool is 8.8 inches long and weighs 1.1 pounds. It has hardened cutting edges designed to shear through soft metal and standard battery cables and a narrow jaw that fits into tight spaces. A spanner wrench can be used to tighten and loosen up to 5-inch hose couplings.