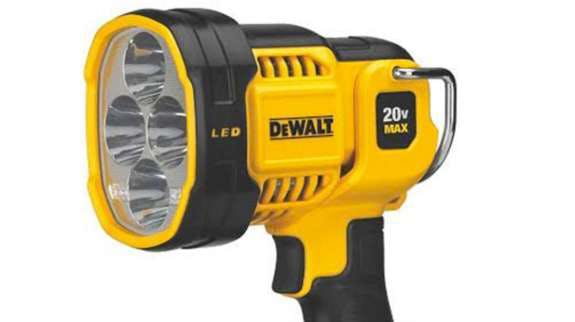 Often a flashlight is all you need to see what your doing around your truck at night.
But, for those times when you need more than a modest beam, there's the Dewalt 20 volt Max jobsite LED spotlight.
This versatile light can be handheld or rested on its base. Its head pivots allowing light to be projected in several directions.
Its three LEDs have two brightness settings: One for maximum brightness and the other to conserve batter power; it also has a red setting for night vision.
For the sake of convenience, it comes with a belt hook.
Cost: $79 at most big box stores, Walmart and online at Amazon.