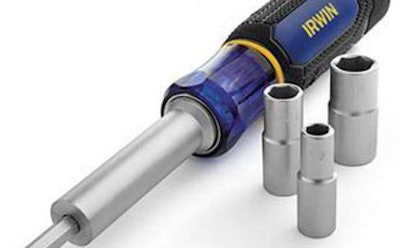 Working on your truck or other projects means not just having the right tools, but having ones that make the job easier.
The Irwin 6-in-1 nut drivers — metric and SAE — are up to that task. They come with three double-sided sockets that store in the handle of the driver.
That handle also has three different grip textures: high, low, and no texture. The company claims this provides more control and greater torque.
The SAE driver includes 1/4″, 5/16″, 11/32″, 3/8″, 7/16″, and 1/2″ nut drivers. The metric driver has 6mm, 7mm, 8mm, 10mm, 11mm, and 13mm sizes.
Priced between $15-$18, the 6-in-1 nut drivers are available at big box hardware stores and online.