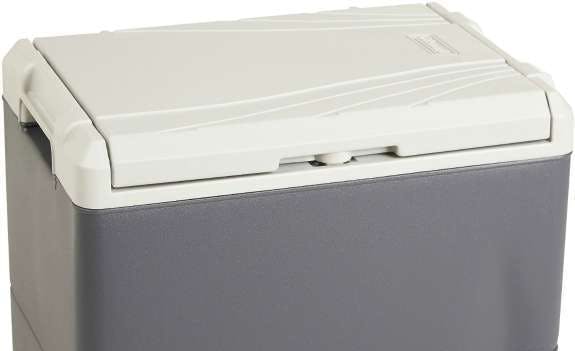 Before you know it, much warmer weather will be here and with it the need to keep your truck well-stocked with cooling beverages.
Coleman's 40-quart PowerChill Thermoelectric cooler will give you a hand with that, as well as keeping any food you carry with you safe and properly refrigerated. And, it does this without the mess and added expense of buying ice.
The PowerChill plugs into your truck's 12-volt outlet and keeps its contents 40 degrees cooler that the surrounding ambient temperature. It is, in essence, a mini-fridge for the road.
It can be used as a conventional chest cooler or stand upright like a 'fridge, and can hold up to 44 cans and some snacks.
It's exterior dimensions are: 21.75 inches x 15 inches x 17.125 inches.
It comes with a one-year limited warranty and is available online for $89.99.