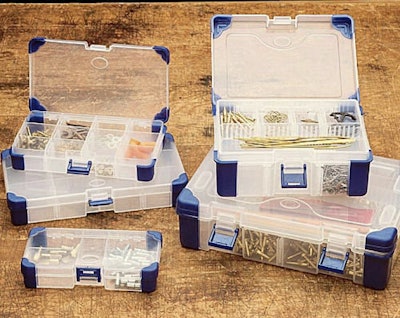 You may drive one of the biggest vehicles on the road, but no doubt you have plenty of small — even little — things to keep track of.
Be they mechanical or personal, such small items can go astray unless properly corralled and easily accessed.
These five small transparent boxes are made of a high-quality polymer and bound with non-skid corners. Ranging in size from 2-1/2 x 5 x 1″ up to 6 x 9 x 2″, each has interior dividers (some are movable) for flexible use. The lids open and latch shut easily and you can always see what's in each compartment.
Available online from Garrett Wade, these boxes are reasonably priced and can help keep the small bits and pieces you need safe, secure and handy.