Everyone, not just diehard sports fans, knows the name of the quarterback who won the Super Bowl. But, who recalls the name of the center who snapped the ball to that heroic and high-profiled QB?
Such is the case of the gear, gadgets, and other goodies that are part of the life of professional truckers. Most drivers would not think of hitting the road without their smartphone, some sort of GPS navigational device, and a stout set of tire chains.
But, there's a long list of "unsung" items that ought to be in every pro driver's truck. They mightn't be as glamorous as a new tablet or the latest Android smartphone, but they are important -- often essential -- to anyone's driving life.
Here are a few such bits of gear.
Taking notes the old fashioned way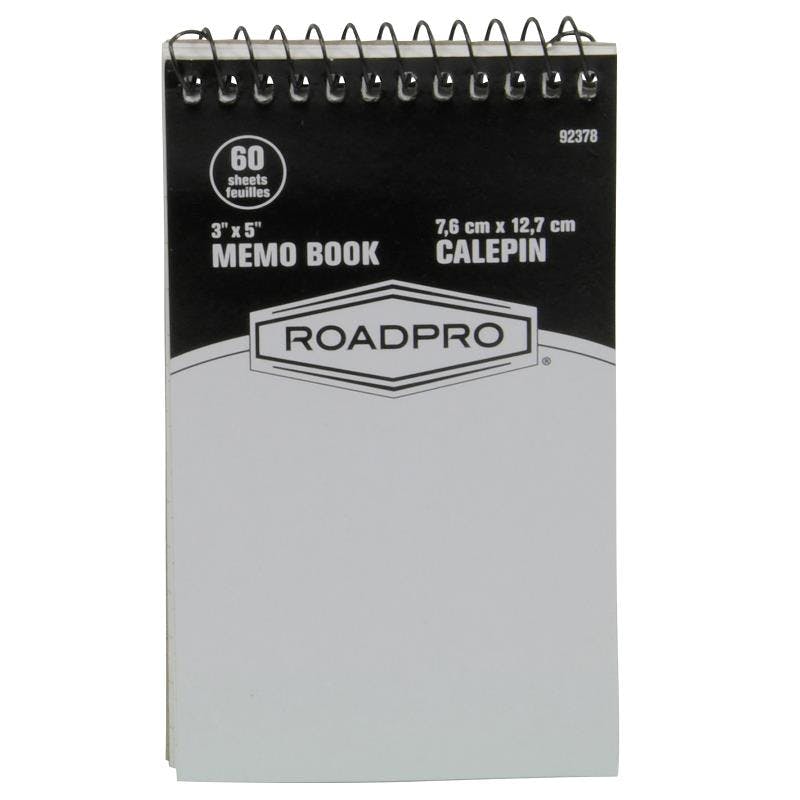 Even the most diehard user of an app like Evernote or the voice memo app on their smartphone is going to need to make a quick note to themselves or share a bit of information with someone else. This means having a reliable pen and pad easily accessible.
Pads come in every possible size and are lined, graphed, or even blank. But, a lined 3" x 5" pad might make the most sense. One fits nicely in a shirt or jacket pocket and is there when you need it.
The RoadPro Family of Brands has 3" x 5" pads in several configurations, as well as a chunky 4" x 5 ½" pad with 200 pages that might best fit in your truck's glove compartment. (We confess to a weakness for original Kraft graph 3" x 5" inch pads made in Chicago by the folks at Field Notes. They are a joy to write on.)
And, on the topic of writing, be sure in these days of COVID-19 to have your own pen and not rely on using one at a shipper or receiver's desk. Sure, you can get cheapo stick pens by the gross for the price of a gallon of diesel, and it won't matter if you lose one. But they may not be as reliable as a decent Pilot gel pen; 5 for $7.
Keep things connected properly

Any flatbedder will tell you it's all about load securement, and that means having plenty of straps and chains to put -- and keep -- things in their places.

But, even the dry van, reefer, tanker, or HHG driver needs to have the proper gear to secure even modest things in or on their truck and trailer. That could be clothing, electronics, cooking equipment, or gadgets in their sleeper berth or to make a fast roadside fix on something that's come loose.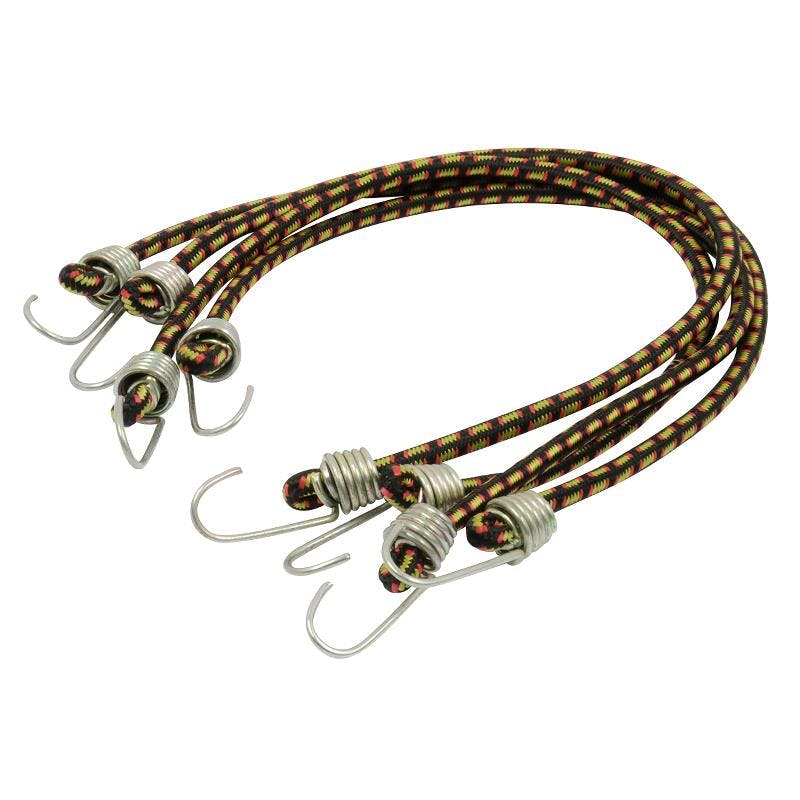 Be sure you have:
● A large roll or two of duct tape, which is good for an encyclopedic list of possible fixes
● Bungee cords of various lengths
● Zip ties that can help you corral cords and even make a quick temporary repair of a loose part or bit of trim
● Adhesive back hook and loop (a.k.a Velcro) tape
Keep your tires safe & have the tools to do it
It's possible to take your truck and trailer's tires for granted but do so at your own peril. According to a 2016 Federal Motor Carrier Safety Administration report, 223 persons died in large truck crashes caused by tires between 2009 and 2013.
That alone ought to be incentive enough to be sure you have tools in your truck to ensure your tires are in fine form. Yes, it's OK to have an old school wooden tire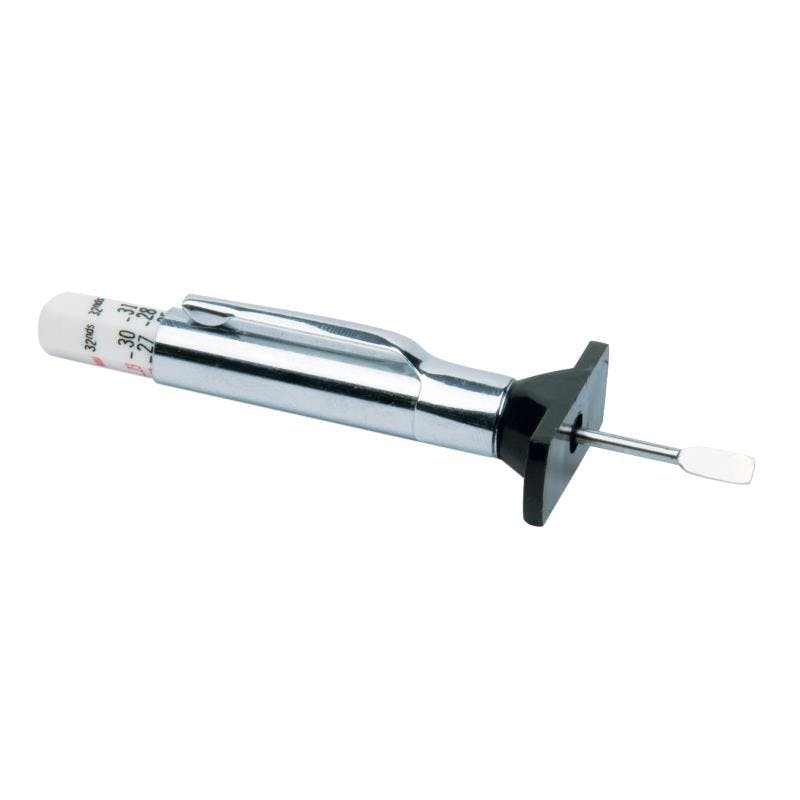 thumper and smack each tire as you do your pre-trip. But, also be sure your truck's tool kit has a tire gauge in it too. One from RoadPro has an easy to read dial that measures up to 160 lbs. And a bleeder valve that holds pressure until released.
There's that old trucker hack that uses a penny to measure a tire's tread depth. Insert a penny into your tire's tread groove with Lincoln's head upside down and facing you. If you can see all of Lincoln's head, your tread depth is less than 2/32 inch, and you need to replace your tire. Or, you can use an actual tire tread depth gauge like the one from RoadPro and spend that penny at a truck stop.
Or, go crazy and spring for an 86-piece tire repair kit from Rhino for about $30.
Have a wardrobe that'll help ensure you're seen
With a few rare exceptions, truckers are not meant to be -- and probably ought not to be -- fashion plates. They pioneered the WFH (work from home) wardrobe long before the coronavirus pandemic lockdown made it chic.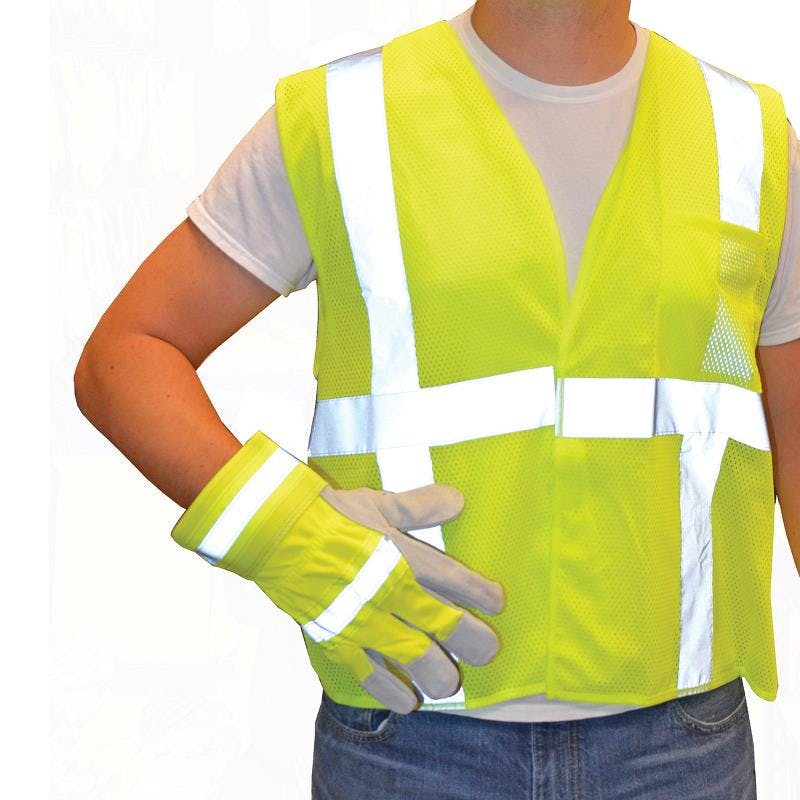 Comfortable and durable are the fashion watchwords of most men and women behind the wheels of OTR trucks. But, it's important to add yet another word to that description: visible. For safety's sake, truckers need to wear clothes that ensure they are seen when out of their trucks. In fact, federal law requires anyone working in the right-of-way of a federal-aid highway must be wearing high-visibility clothing. Some shippers and receivers -- and even the occasional fleet -- require truckers to wear some sort of high-vis clothing.
Luckily, there's plenty to choose from. In fact, BlackCanyon Outfitters and RoadPro alone has an entire wardrobe of Class 2 high visibility gear: gloves, vest, long and short-sleeved T-shirts, pants, hats.
Specialty outfits like HiVis Supply have coveralls, bibs, rain suits, sweatshirts, and polos. They even offer a "ladies fit enhanced visibility hi-vis mesh safety vest" in, of course, pink.
Carry one of these to help out or be helped
Drive long enough, and no matter how careful you are, you may find yourself in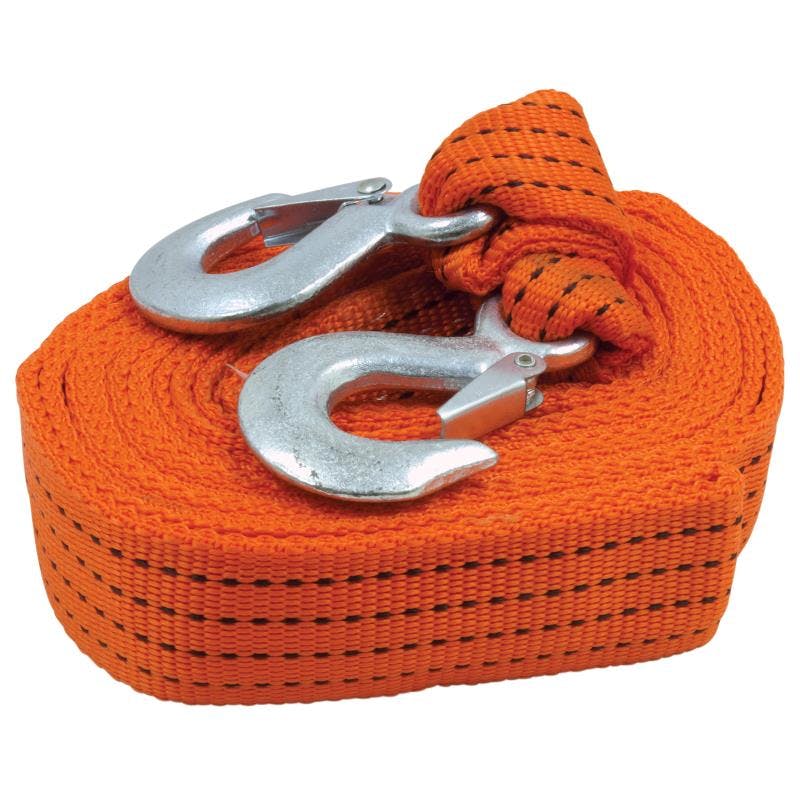 need of a tow or be in a position to help someone else who does. Having a suitably stout recovery tow strap (or two or three) on board is an absolute must even if you don't run northern lanes where snow is an issue.
These come in a variety of widths, lengths, and working load limits. RoadPro has one that is 15 feet long, two inches wide, and has a towing capacity of five tons, while U.S. Cargo Control offers one at the other extreme that is 12 inches wide, 30 feet long, and can handle 24 tons.
The kind of jackknife you WANT to have with your truck
If there is one tool as essential to your truck as a decent cup of coffee is to you, it's a good quality jackknife. It needn't be fancy. It needn't be expensive. And, it needn't be big. All it really needs to be is well made and sharp. Luckily, there are many to choose from.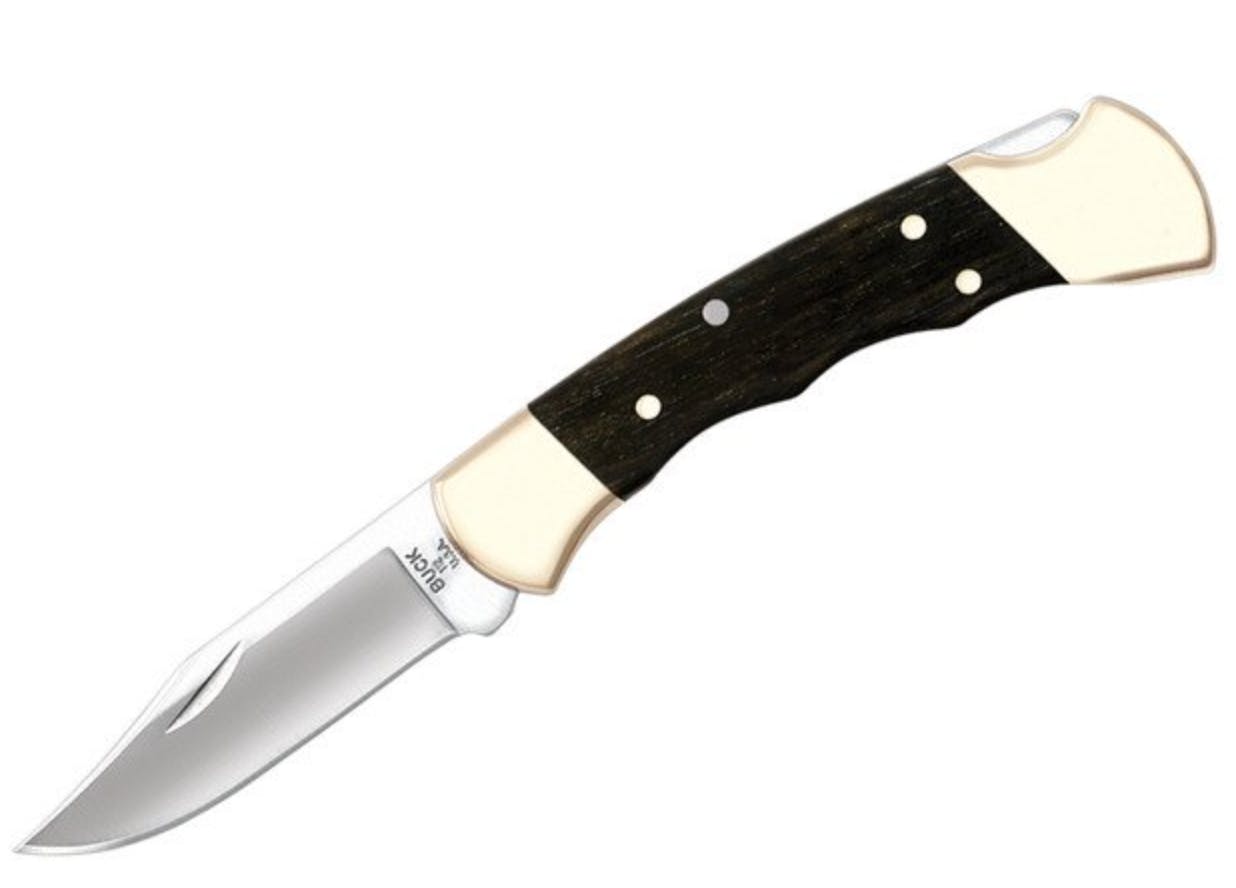 Sure, you can go crazy and carry the Work Champ XL Swiss Army Knife with 31 functions and a price tag of $200-plus, or you can rely on a classic folding lockback made in the U.S.A. Buck knife for $55.
RoadPro offers a multi-tool that includes a blade and eight other tools and a 200-Lumens flashlight with three settings and an emergency beacon. Takes 3 AAA batteries.
Is it possible to have too much illumination?
No.
The list of why a pro trucker needs plenty of hand-held lighting is too long to include here. But, all too often, it's one sort of emergency or another, minor or major. That's why it makes sense to err on the side of having too many lights rather than not enough.
Toward that end, we offer these bright ideas from RoadPro Family of Brands: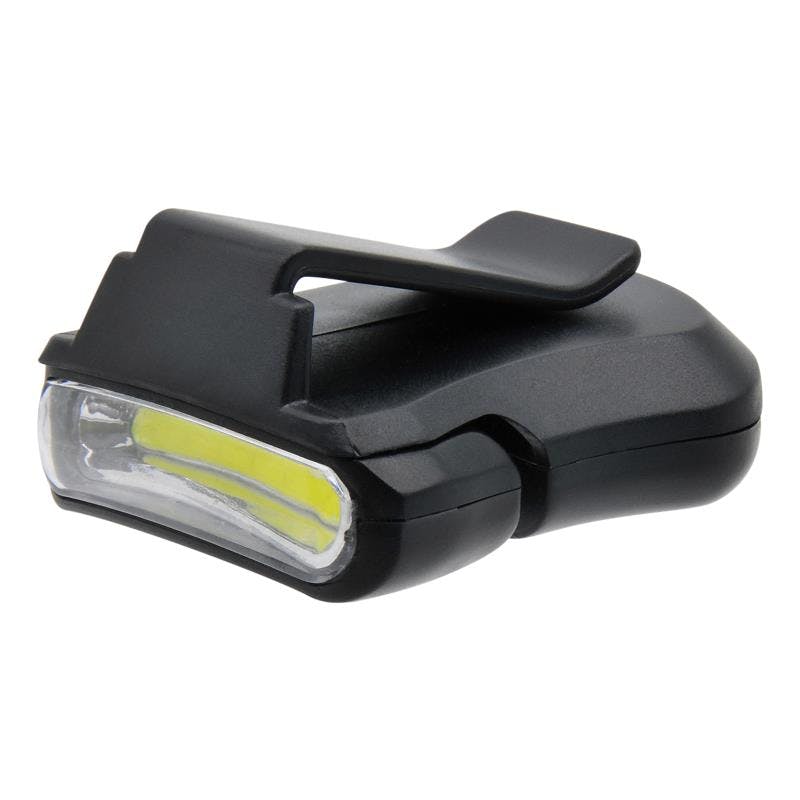 LUMAGEAR light clips to the brim of your cap to give you hands-free illumination up to more than 30 feet and has seven hours of battery life.● A LUMAGEAR light that clips to the brim of your cap to give you hands-free illumination up to more than 30 feet and has seven hours of battery life.
● LUMAGEAR's compact (4.5") flashlight packs plenty of power, throwing 80 Lumens of light more than 160 feet; has high, low, and strobe settings. It takes three AAA batteries.
● A 12' long tactical-style flashlight from LUMAEAR delivers 600 Lumens over 1,600 feet. Made of aircraft-grade aluminum, it has three settings and an adjustable zoom lens.
● RoadPro's rechargeable spotlight can light up just about any project you can undertake while on the road. It features high and low settings, a swivel grip handle, and a folding stand to allow hands-free use.
Always carry the trucker's bible
Yes, it makes perfect sense to embrace the best technology available when it comes to navigation. A trucker-grade GPS unit is a must.
But so is having a current copy of the Rand McNally Motor Carriers Almanac. Updated each year, this vital resource can help keep you on the straight and narrow and is an excellent resource for trip planning.
So keep your GPS device, but have the trucker's bible handy too. It's like wearing a belt with your suspenders.
While space is at a premium in even the biggest of sleeper cabs, it makes sense to make room for products that will ensure your life on the road is safe and well maintained. Most of these products are not as flashy as the latest wireless headset, but these unsung items are as essential to a trucker as center Bill Curry was to QB Bart Starr when the Green Bay Packers won the first Super Bowl in 1967.