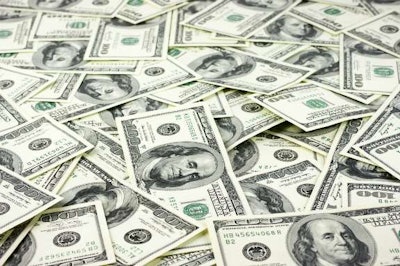 A new survey by a major trucking company finds that money remains the most important factor drivers consider when looking for a job.
National Retail Systems, Inc. (139th in the Commercial carrier Journal Top 250 list) says it surveyed thousands of truckers nationwide and found more than three-quarters of them – 79 percent – consider the paycheck above all else. A close second – 67 percent – was a schedule that allows more time at home.
In addition, about half – 43 percent – cited salary among the top reasons for leaving their last job.
The survey by the Hasbrouck Heights, NJ company also found the current driver shortage appears to be making drivers more mobile. More than half – 53 percent – have held more than three driving jobs in the last 10 years.
As a truck driver what most attracts you to a job? (Select up to 3).
Salary 79%
Home Time 67%
Benefits 52%
New Equipment 47%
Location 36%
Type of run 32%
Company Reputation 31%
Sign-on bonus 13%
Training 11%
Not Sure 2%
Other 4%
How many driving jobs have you had in the last 10 years?
1-2 47%
3-5 41%
6-8 5%
9+ 7%
What were the top reasons for you leaving your last job? (Select up to 3).
Salary 43%
Home Time 28%
Equipment 22%
Retirement 22%
Benefits 21%
Other 21%
Here's what Randy Newman said about $$$$: