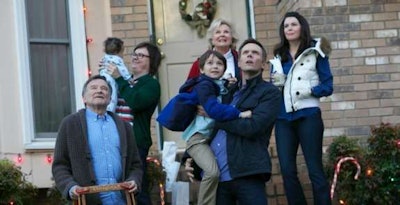 A Merry Friggin' Christmas | PG-13
A man is forced to spend Christmas with his dysfunctional family, but has to drive eight hours on Christmas Eve to retrieve the presents he forgot to bring for his son. This black comedy includes an ensemble cast of Joel McHale, Robin Williams (in one of his last movies), Lauren Graham, Clark Duke. It was released earlier this year to somewhat unflattering reviews. Due out Tuesday, Dec. 2.
Tyler Perry's A Madea Christmas | PG-13
Tyler Perry is back as his most popular character — the loud, straight-talking Madea. This time she helps a friend pay a surprise visit to her daughter, who lives in a small rural town. The cast includes Larry the Cable Guy, Tika Sumpter, Chad Michael Murray and Anna Maria Horsford.