A driver for FedEx Express won the grand champion title at the Trucking Association of New York truck driving competition Friday June 10 and Saturday June 11 at Long Branch Park in Liverpool, near Syracuse, New York.
After a two-hour delay caused by heavy rains, almost 100 drivers took to the course laid out by veteran driver Mike Mastroianni Saturday morning.
Winners in each class qualify to participate in the national competition in August.
2016 TANY Truck Driving Championships Final Standings included:
Grand Champion: James Kohr, FedEx Express
Written Test: Mark McLean, FedEx Freight
Pre-Trip Inspection: James Kohr, FedEx Express
Rookie Award: Jason Mulcahy, FedEx Freight
Team Trophy: The Martin Brower Company
Winners in each class included:
3 Axle: Pete Vukas, XPO
4 Axel: William Connolly, Walmart Transportation
5 Axel: James Kohr, FedEx Express
Flatbed: Timothy Graf, Delhaize America Transportation
Sleeper Berth: David Christie, XPO Logistics
Straight Truck: David May, XPO Logistics
Tank Truck: David Watson, FedEx freight
Twin Trailers: Stephen Black, Golub Corporation
Step Van: Jeffrey Evans. FedEx Ground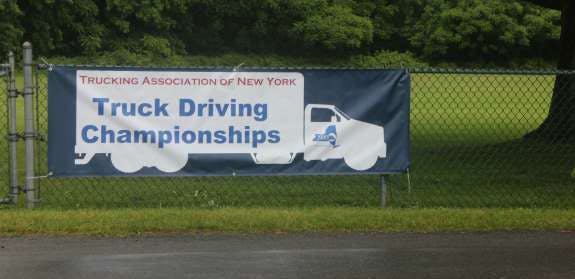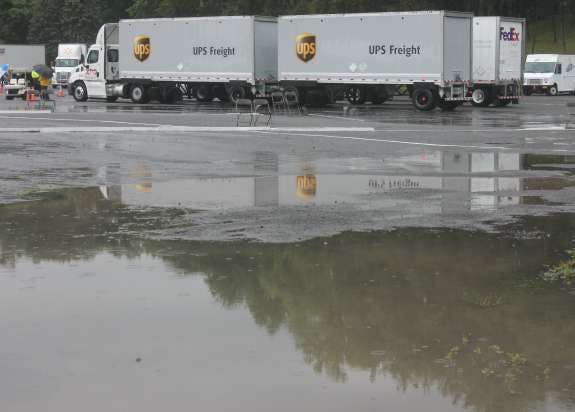 Rain delayed the start of the driving competition.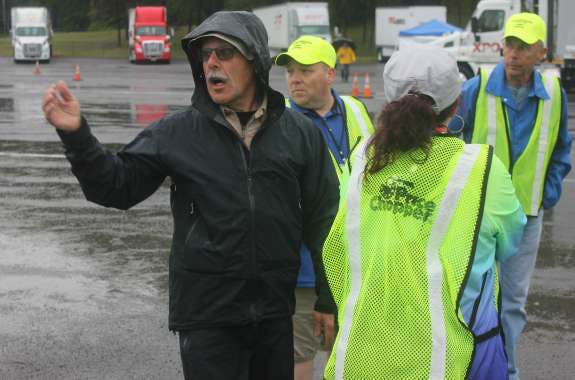 Course designer Mike Mastronianni, who has driven for the Golub Corporation for 34 years.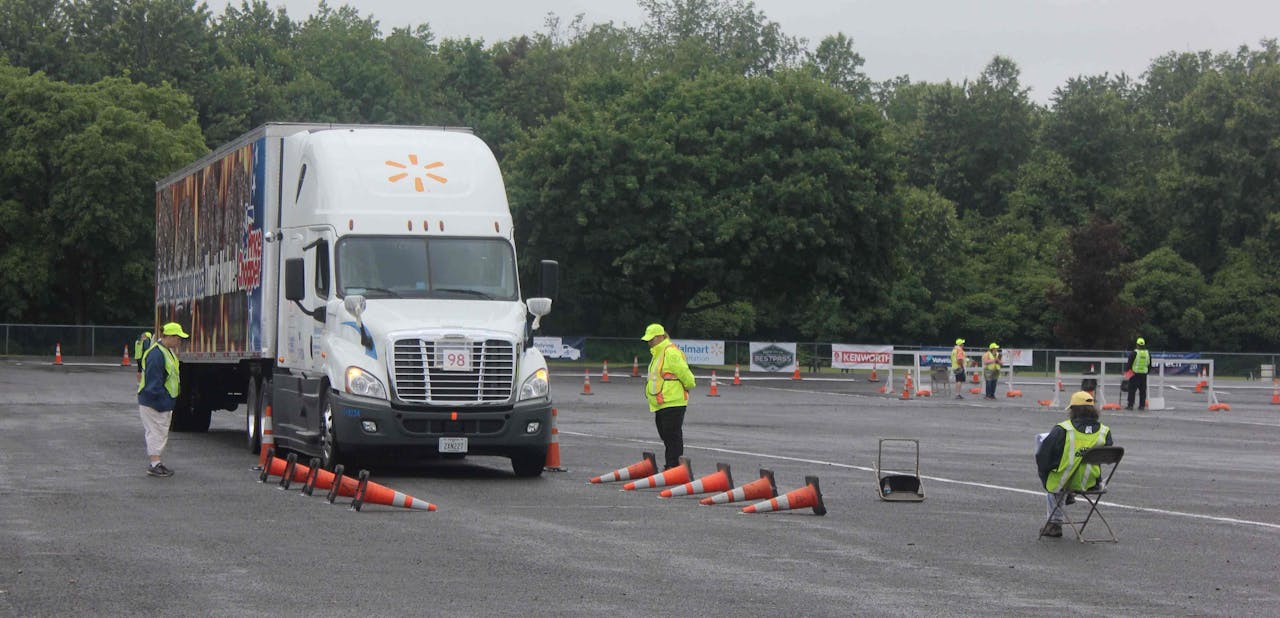 A drive enters one of the tests on the course.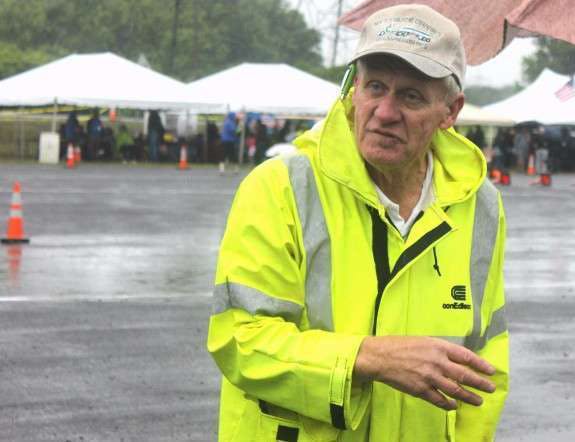 Joe Toth, a driver for Rimrock Trucking, was a judge for the competition.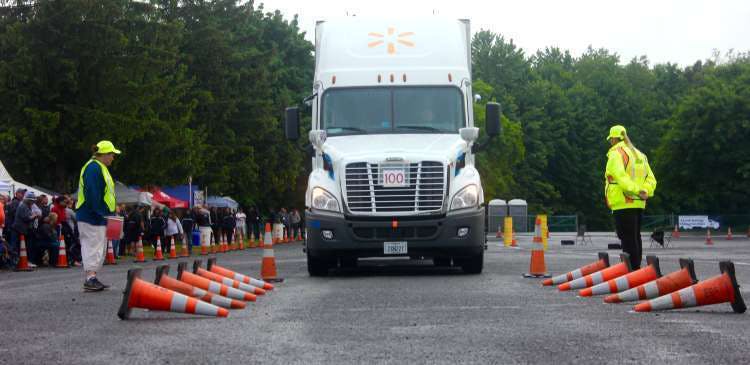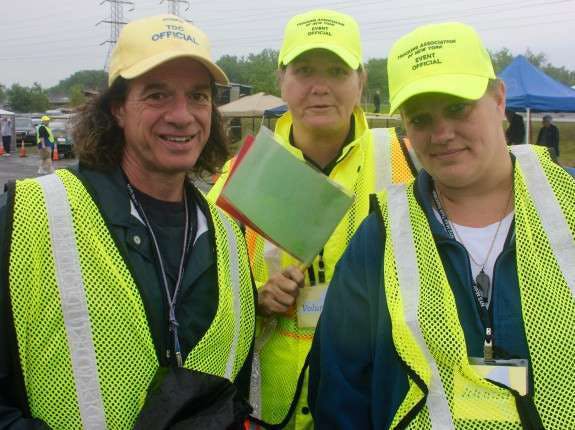 Steve Raschella, Margie DeLena and Lydia Ives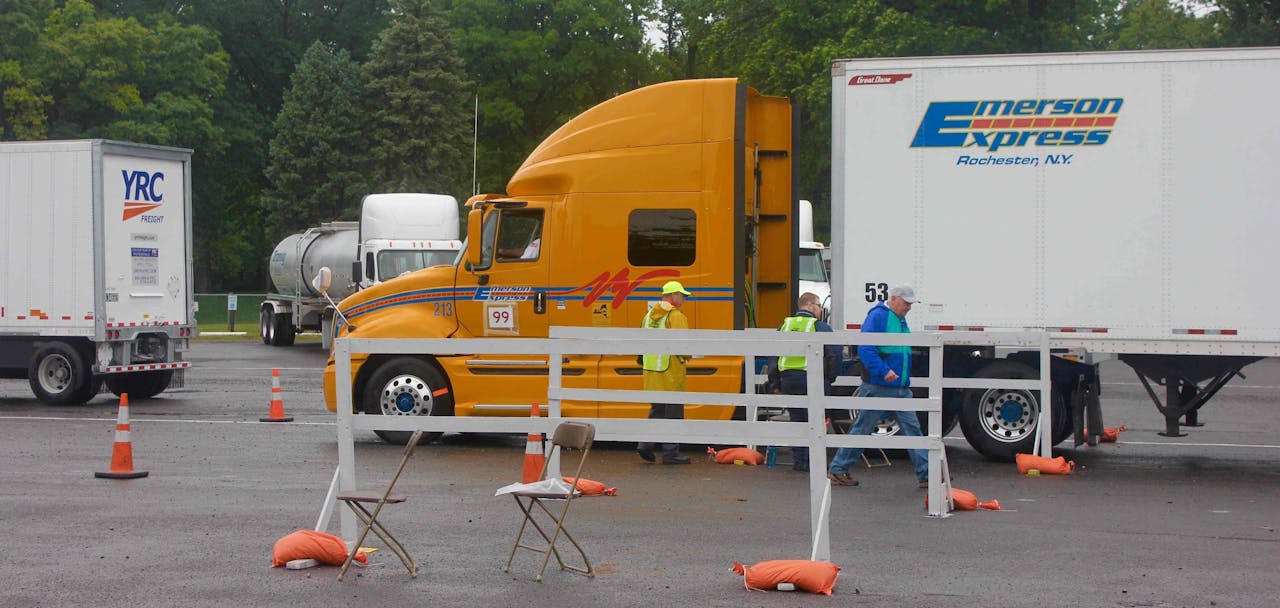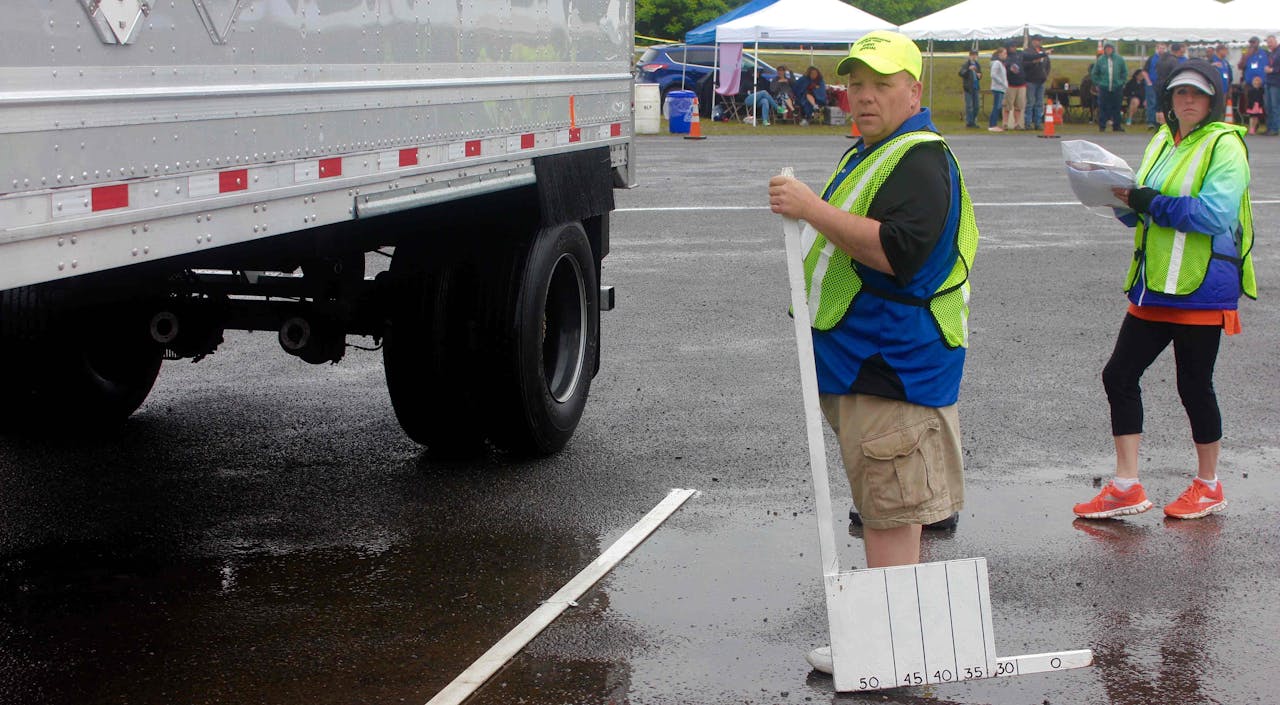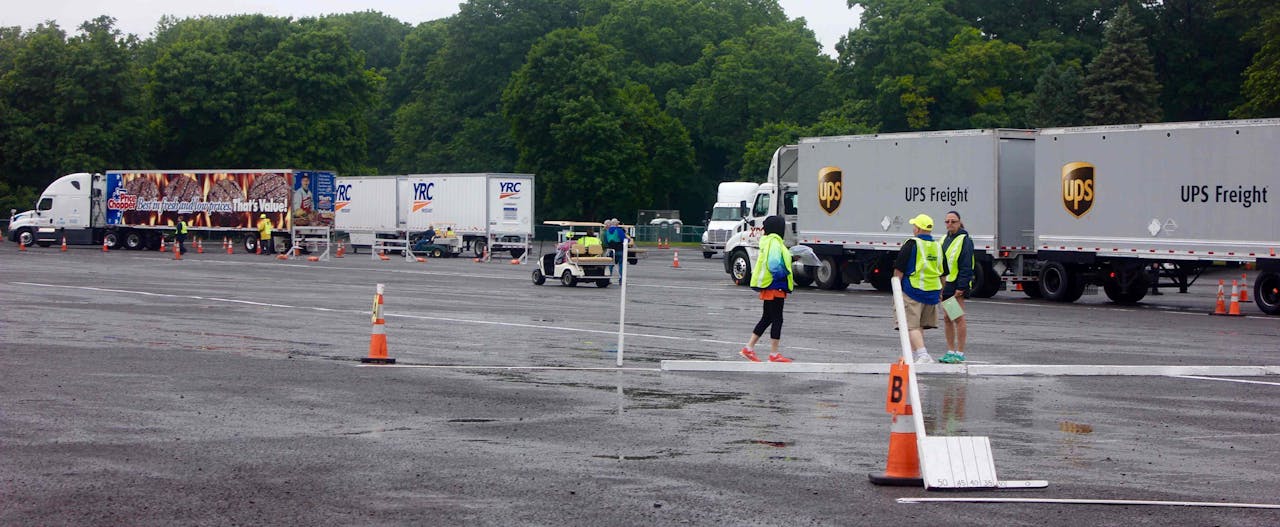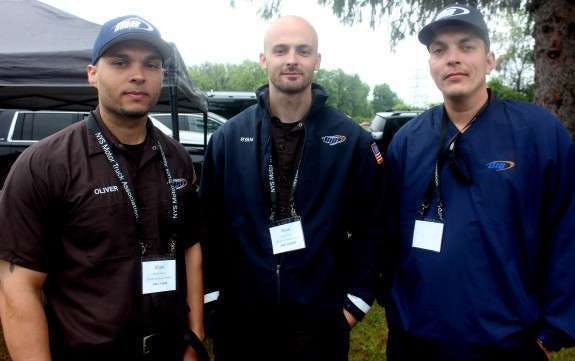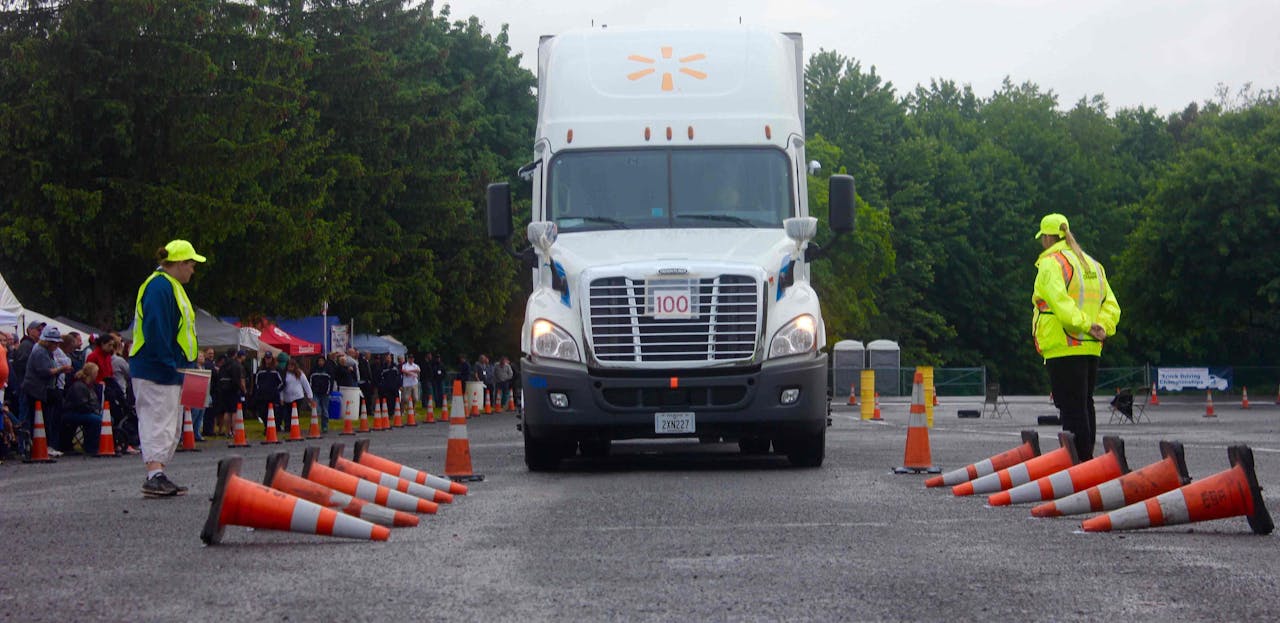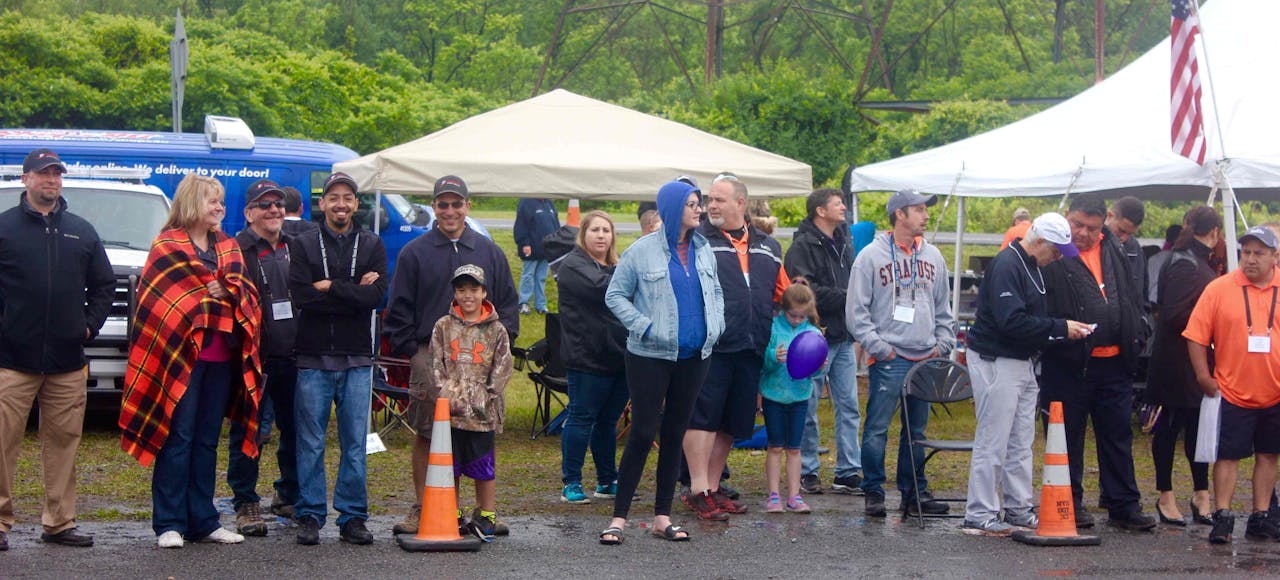 Part of the crowd at the driving competition