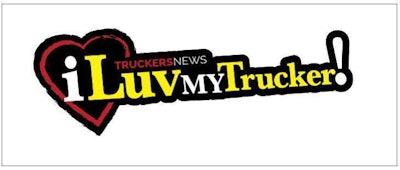 Bill Spencer is one lucky trucker. A year ago, his wife Theresa wrote this about her truck-driving husband in Truckers News' "iLuv My Trucker":
I luv my trucker for many reasons. He is the heart of our family. He's a wonderful husband who is caring and always tries to make me feel good about myself. He is an amazing father who took my daughter in as his own along with his two children. He does so much to provide for us and is so supportive in anything I want to do. I'm so proud of all he has accomplished, and I can't imagine my life without him.
Now that is the essence of luv and the sort of sentiment we want to share in this year's edition of "i Luv My Trucker" here on Truckers News.
We want to hear from wives or girlfriends, husbands or boyfriends, significant others, sons, daughters, moms, dads … well, from anyone who luvs their trucker.
This is our way of showing off the personal side — the romantic side too — of National Truck Driver Appreciation Week, which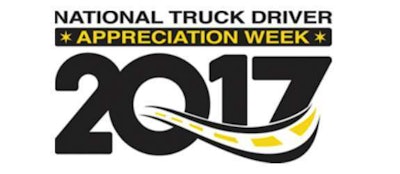 starts Sept. 10 and runs through Saturday, Sept. 16. But, we're not limiting the time you have to share your trucker luv. You can take until the end of the month to tell us about the special truck driver in your life.
Sharing your trucker luv story is easy. Just fill out the form and attach a photo of the driver who drove off with your heart and then click the "Submit Your Nomination" button. We'll do our best to post it soon after it arrives.
And, look for it on Truckers News and on our Facebook page and on Twitter.
We'll feature our favorites after submissions close.
Click Here to Tell Us About The Trucker You Luv