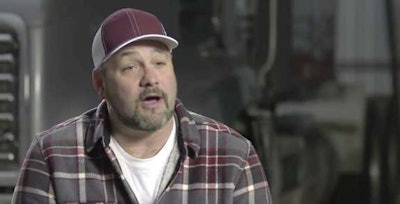 All four of the drivers featured in last week's episode of Ice Road Truckers had difficulties, but then again that's the nature of life on these temporary trails through the wilderness of northern Canada.
We trust there will be more of the same as Episode III airs tonight at 10 p.m. Eastern 9 p.m. Central on the History Channel.
We also suspect the drivers will continue to play catch-up on the number of loads that sat undelivered because of shortened seasons the previous two mild winters.
Last week on Ice Road Truckers:
Lisa Kelly struggled with mechanical difficulties
Todd Dewey stopped to help a fellow trucker and paid a bit of a price
Alex Debogorski made his first lake crossing of the season on questionable ice
Steph Custance struggled to get a flatbed trailer delivered for repairs but eventually made it