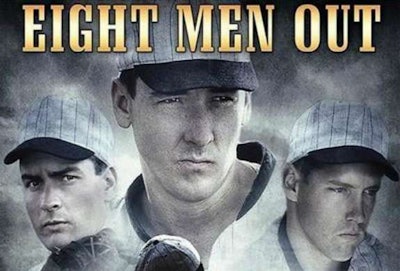 Sports fans, rejoice: Time Inc. just launched a video-on-demand option called Sports Illustrated TV, available on Amazon Channels for $4.99/month.
Sports Illustrated TV offers 130 hours of movies, including documentaries and talk shows. It will also offer original shows. The channel won't broadcast live games or have any game highlights shows. Its focus will be on telling more in-depth sports-related stories.
"Sports Illustrated TV is a new home for sports lovers who want to go beyond sports highlights and heated debates with distinctive, immersive and entertaining original programming curated through the trusted Sports Illustrated lens," Time Inc. CEO Rich Battista said.
Five original shows have been greenlit for Sports Illustrated TV:
The Vault: This documentary series revisits Sports Illustrated's most impactful stories and adds to them with new on-camera interviews.
SI: Under the Cover: This documentary series takes a deeper look at current subjects in the magazine with new interviews to bring Sports Illustrated's reporting to the screen.
The Crossover: This basketball lifestyle show, hosted by SI.com writers Matt Dollinger and Rohan Nadkarni, will discuss players, games, culture, fashion and memes.
Planet Futbol: Hosted by soccer writer Grant Wahl, this show takes a deep dive into soccer around the globe.
The Line: This talk show will discuss sports wagering and daily fantasy.
Some of the movies and documentaries that will be available on Sports Illustrated TV include:
Rocky (1-5)
Kickboxer (1-5)
Bad News Bears (1975)
Ferris Bueller's Day Off
Ladybugs
The Cutting Edge
Diggstown
Drift
Eight Men Out
Rollerball (1975)
North Dallas Forty
Michael Jordan: Come Fly With Me
Racing Dreams
America's Parking Lot
In Football We Trust
Brooklyn Castle
Outlaw: Life, Death & Texas Football
Stacker
The Sheikh
2016 NBA Champions: Cleveland Cavaliers
2015 NBA Champions: Golden State Warriors
Let's Ball (University of Kentucky Basketball)
The Roughnecks
Positive Vibration
Strongman
Occupation Fighter
The Great Chicken Wing Hunt