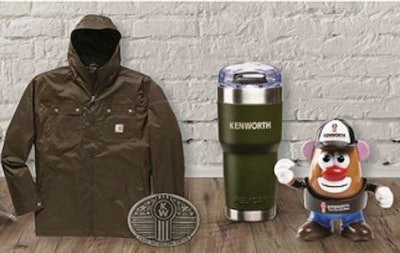 The Kenworth Merchandise Collection recently added 75 new officially-licensed items.
The new Kenworth-themed items include:
Carhartt Rockford waterproof jacket
Collector's Edition Mr. Potato Head
Camo Deer skull cap
Muddy Girl camo cap
Digi-Camo liner-lock knife
Pelican vacuum-insulated tumbler
The World's Best belt buckle
Rothco MOLLE administrative pouch.
The line-up now has more than 250 items, including the Kenworth 2018 appointment and wall calendars.