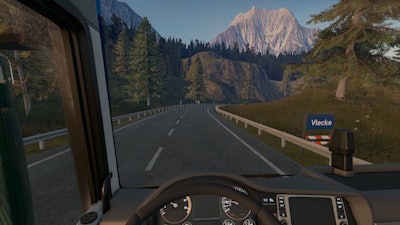 Truck Driver, a truck driving simulator game, is coming to Playstation 4 and Xbox One Sept. 19 in digital and physical formats. The game lets you set up your own rig and take it out over the road hauling various freight while building your own virtual trucking business.
"When you inherit a truck from your uncle, you decide to take your chance and move to a new city. Here, it's up to you to make a name for yourself and earn the respect of the local community. Drive through a seamless open world, work with all kinds of people ranging from a constructor to a lumberjack and honor your uncle by making it as a truck driver," said SODESCO, the game maker, in a news release.
A Steam version of the game will be available Nov. 11.