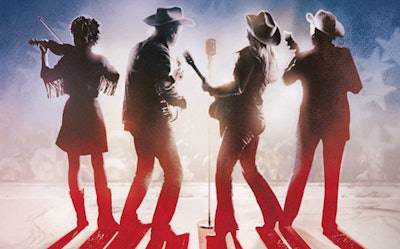 Ken Burns has chronicled on film everything from baseball to jazz and from Prohibition to the Vietnam War. This weekend, America's foremost documentary filmmaker takes one of this country's most popular forms of entertainment, country music.
The series Country Music begins airing on PBS Sunday night at 8 p.m. Eastern, 7 p.m. Central. It's also available for streaming online.
Burns' 16-and-a-half-hour, eight-part series chronicles the rise of country music and includes historic video and music from its earliest days. Burns digs in the archives to showcase the work country stars including the Carter Family, Jimmie Rodgers, Bob Wills, Hank Williams, Patsy Cline, Johnny Cash, Merle Haggard, Loretta Lynn, Charley Pride, Willie Nelson, Dolly Parton, Emmylou Harris, and Garth Brooks.
"This is American history firing on all cylinders," said Burns in a Today Show interview. "It's who we are. It's another way to see the complicated Twentieth Century." He added that country music can also bring Americans together. "The themes of a country song are the themes of human existence, of love and loss, two four-letter words that most of us are uncomfortable with."
Here's the full schedule of the documentary as it appears on PBS and details of how to stream it.
If you're a Spotify subscriber, you can hear Burns talk about the documentary hear much of the music that it includes.