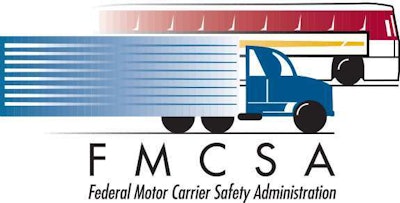 As most Americans were busy figuring out how to take off work and begin celebrating New Year's Eve early, the Federal Motor Carrier Safety Administration posted its list of accomplishments for 2019 on its Facebook page. The post said:
Year in Review: FMCSA's 2019 accomplishments reflect the Trump Administration's commitment to improving safety on our roadways, reducing regulatory burdens, and strengthening the nation's motor carrier industry. Some of these key priorities and accomplishments include:
Historic Hours of Service Proposal
Improving Regulatory Efficiency
Critical Grant Funding

Supporting Military Servicemembers

Fighting Human Trafficking

Helping People Find Jobs in Trucking

Exploring New Technologies


Raising Awareness of Large Truck & Bus Safety
However, many in the trucking industry took exception. Some took considerable exception. Here's a modest sampling of what was said:
Scot Marone: Thanks for screwing everything up in this industry that wasn't already screwed up……and then you get the one guy that might have actually had some common sense (and) fixed a few things and you removed him from his job……you guys suck!!!
Cliff Gray: That's nice but who on FMCSA ever worked as a trucker or even in the transportation industry? Or even held a CDL that used it? And FMCSA wants kudos for absolutely destroying an industry thru over-regulation. I don't get it.
Larry Lynn: And now truck driving is the most dangerous job! Great job making the roads safer… smh
Eric J Foster: Love to see forward movement on the HOS "proposals." The current mum's-the-word approach is concerning. The (non-union) LTL industry will benefit greatly on a financial aspect with no impact on safe operation. The ELD rules were not designed with local LTL in mind and place a tremendous burden on the employer, not only in a fiscal sense but in the resources necessary to deal with items such as unidentified yard moves by dockworkers and mechanics, corrections, etc…… all for drivers who are home every shift. Help us!
Tom Kuechenmeister: Noticing nothing about ELDs saving lives like the FMCSA told the Congress and the public.
Matt Starkweather: Delaying important safety training standards. Proposed HOS are a joke. That's why you continue to hand out exemptions to anyone with deep pockets. You've done nothing. But waste taxpayer money to help low skilled workers get behind the wheel. As the death rate on the highways rises. That's why you're the Fake Motor Carrier Safety Administration.
George Kincaid: You say reducing regulatory burdens while there's constantly more ridiculous regulations being thrown at us. All I'm seeing here is lip service. It all comes down to what the highest bidder wants.
Mike Green: Adding more and more regulations. And the latest raising random drug testing by 25%. You have done nothing besides cost carriers more and more money. While the roads become more and more dangerous. And yet you will not hold these driving schools and companies accountable for their lack of training. So what are you feeling determined about?
Matthew Robertson: Where is the HOS reform? Where is the safety that came from ELD use? Come on now! I'm still waiting for practical justification for the existence of the agency.
Jacob Ritz: Please inform me where safety has improved. More drivers are dying since eld was mandated. You preach safety however give us the exact opposite!