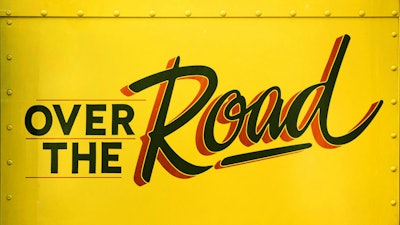 The latest edition of the Over the Road podcast takes up the question of why truckers do what they do.
In episode two, host "Long Haul Paul" Marhoefer and contributing producer Lacy Roberts present the stories of two drivers in Grand Island, Nebraska. Kenyette Godhigh-Bell is approaching the anniversary of her maiden voyage in trucking as a company driver, while third-generation owner-operator Jared Sidlo, a cattle hauler, wonders whether the money and his pristine custom Pete are worth the miles and time away from a young family.
The Over the Road podcast is a co-production between PRX's Radiotopia and Overdrive, and features primary episodes every two weeks. On off weeks, Overdrive Senior Editor Todd Dills hosts mini-episodes with the Channel One Nine Special, answering listener questions about trucking.
Over the Road's primary series resumes March 19 with "A Brief History of Trucking in America."