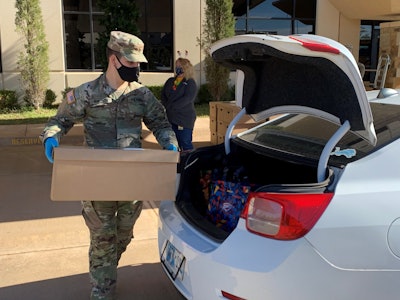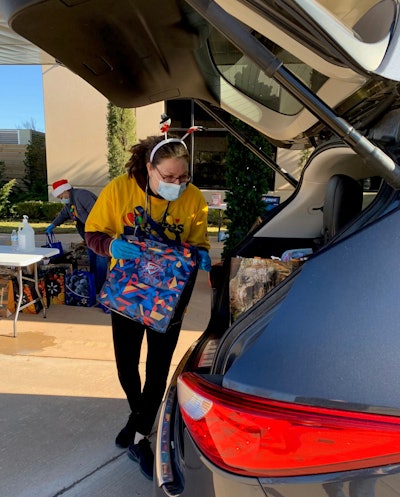 This past Saturday, Dec. 5, Love's, in partnership with Operation Homefront, donated 125 meal kits to military families in Oklahoma City.
Love's team members, along with members of the military, handed out meal kits to military families in a drive-thru event at Love's corporate offices in Oklahoma City. In addition to the meal kits that included ingredients for traditional holiday meal sides, families were given a gift card to Walmart to purchase fresh produce and refrigerated items.
This is the seventh year Love's has partnered with Operation Homefront, including a $125,000 donation to the organization earlier this year to help military families impacted by COVID.
Founded in 2002, Operation Homefront is a national nonprofit organization whose stated mission is to "build strong, stable, and secure military families so that they can thrive – not simply struggle to get by – in the communities they have worked so hard to protect."