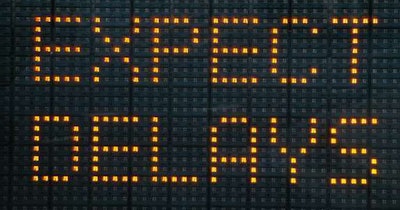 Heads up, truckers, it's going to get crowded on America's highways starting today (July 1) through Sunday (July 5).
AAA projects 41.9 million Americans will journey 50 miles or more from home this extended Fourth of July weekend, the most since 2007 and up from the 41.6 million people who traveled last year.
According to AAA, "… rising income, driven by a strong employment market, is prompting more Americans to take a holiday trip this year. Despite recent seasonal increases, gas prices remain well below year-ago levels, which has helped boost Americans' disposable income."
Here are some other holiday travel facts from AAA:
Nearly 85 percent of travelers (35.5 million) will drive to their holiday destinations, an increase of 0.7 percent.
Today's national average price for a gallon of gasoline is $2.78, 88 cents less than the average price on Independence Day last year.
The organization expects to rescue nearly 360,000 motorists at the roadside this Independence Day weekend. The primary reasons: dead batteries, flat tires and lockouts.