The Great American Trucking Show opened at the Kay Bailey Hutchison Convention Center in Dallas last Thursday, Aug. 27, and closed Saturday, Aug. 29.
In between, thousands of truck drivers and fans of trucking toured the hundreds of exhibits, checked out the 80-plus custom trucks, heard a lot of good music, got some good wellness tips and had the opportunity to look for a new job.
And, mark your calendars for next year's GATS: Aug. 25-27, 2016.
See who was there.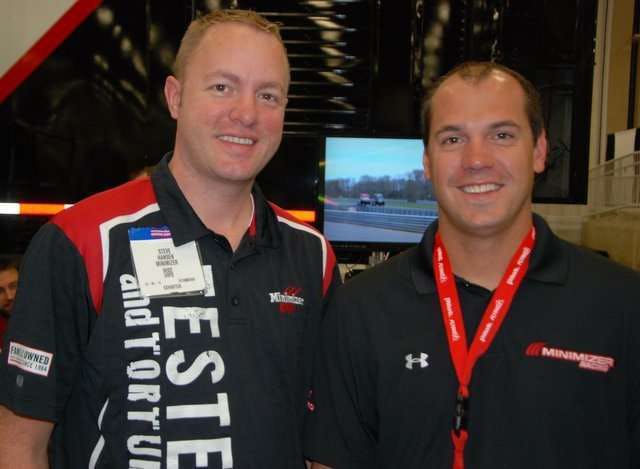 Steve Hansen & Brad Klemmensen at the Minimizer booth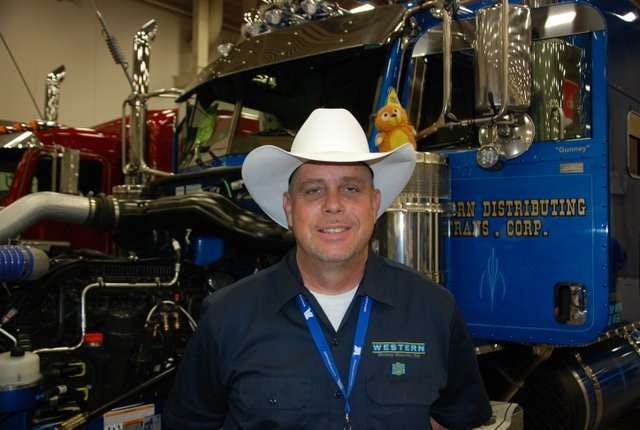 Mike "Gunney" Faram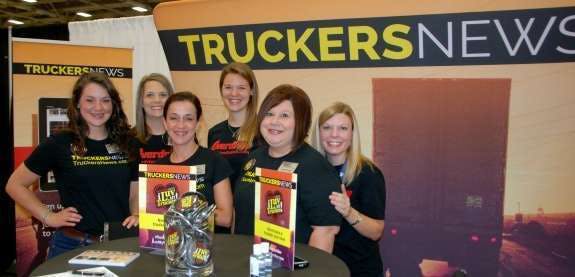 Some of the team staffing the booths for "Overdrive" and "Truckers News"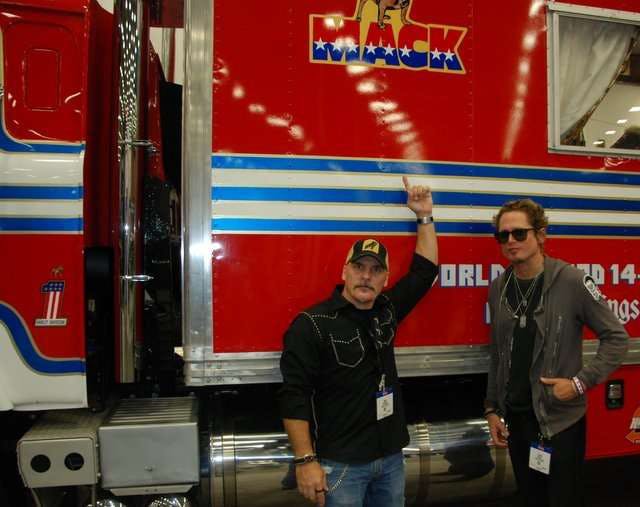 Rick Mariani (left) and Lathan Mckay with Evel Knievel's 1974 Mack hauler "Big Red"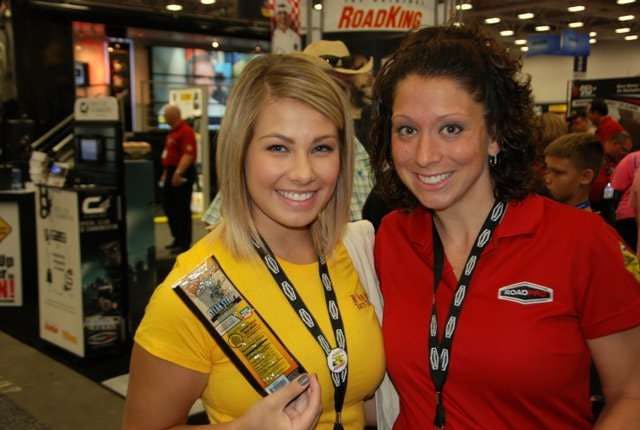 Lexie Martin & Gina Bonafede at the RoadPro booth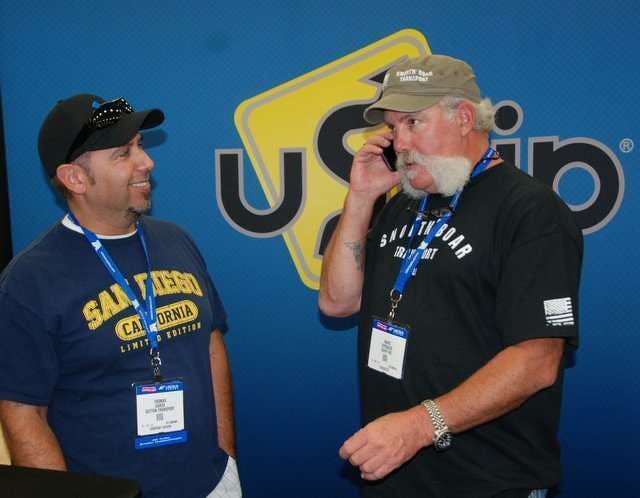 "Shipping Wars" star Marc Springer (left) at the uShip Booth with Thomas Garza of Sutton Transport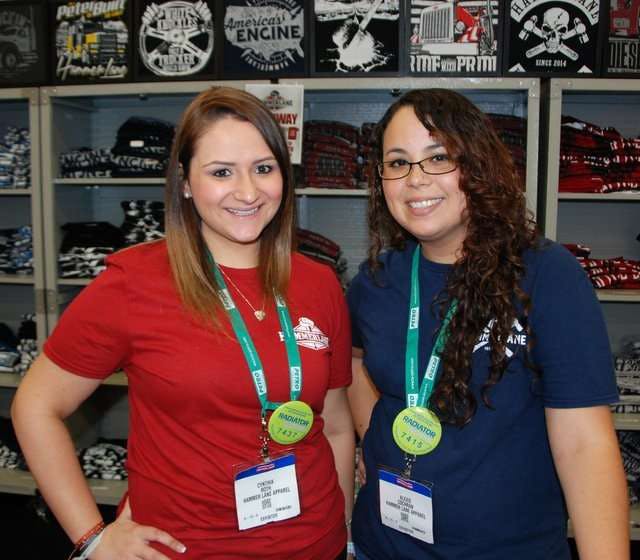 Cynthia Roth & Alexis Cochran at the Hammer Lane booth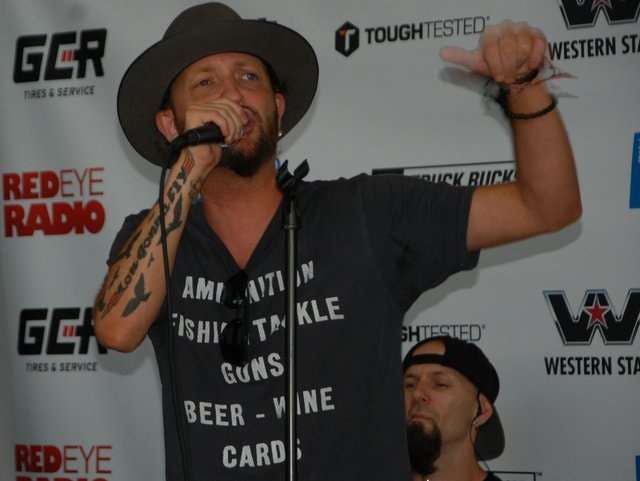 Locash performs
Fans at Locash concert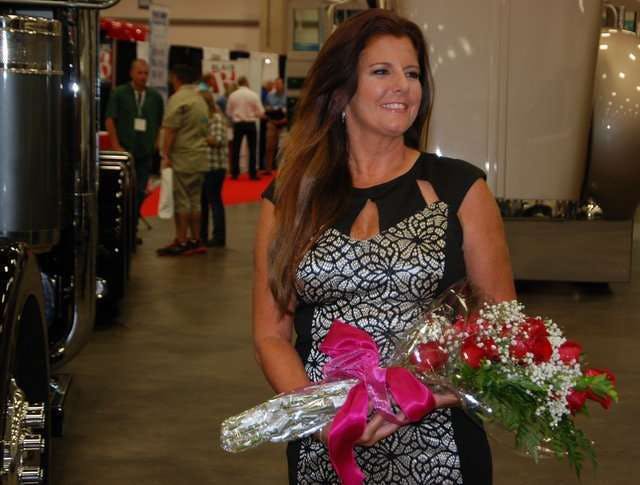 Overdrive's Most Beautiful Trucker 2015 Joanne Fatta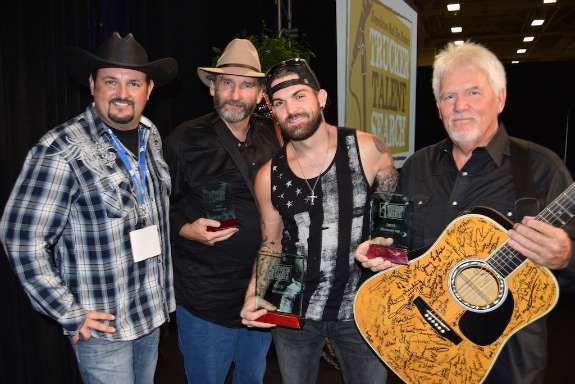 Overdrive-Red Eye Radio Trucker Talent Search (from left) Tony Justice, Paul Marhoefer, Nate Moran and Whatley.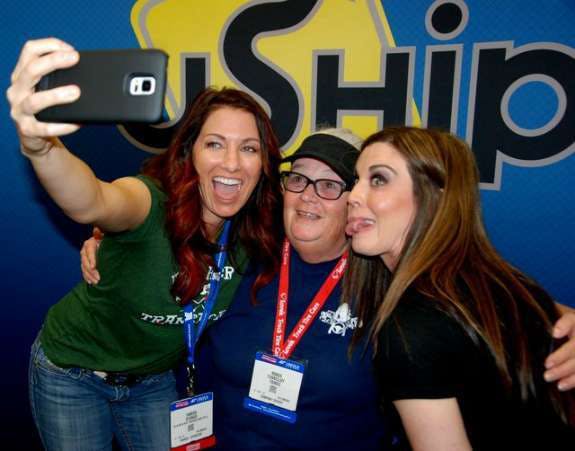 Tamera Sturgis (left) and Jennifer Brennan (right) with a fan at the uShip booth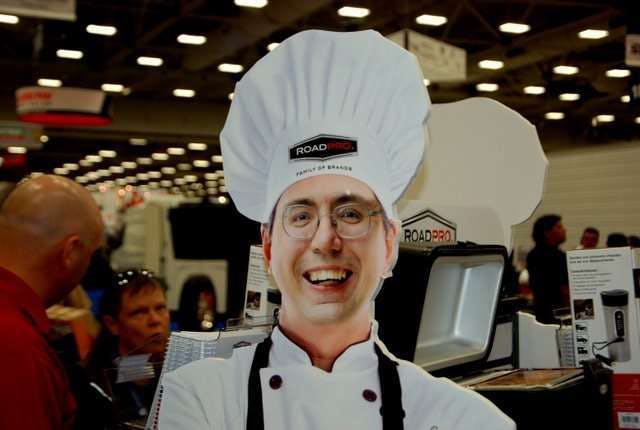 Tom Kyrk's cardboard likeness at the RoadPro booth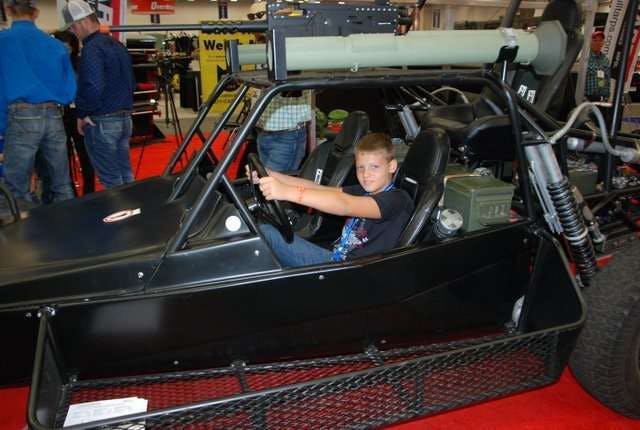 Kenneth Erwen at the Pull Tarps booth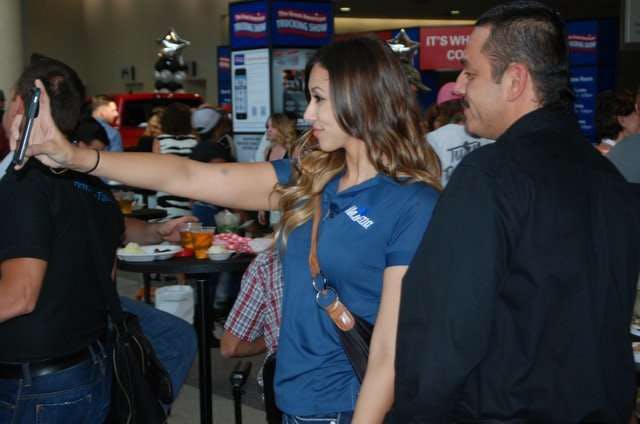 Selfie subjects at Locash concert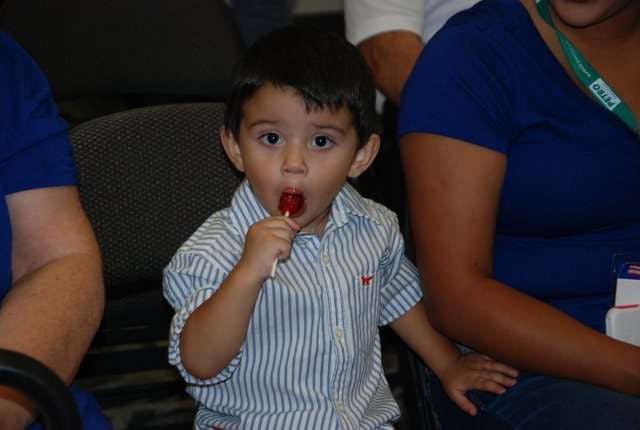 Deacon Campbell at Trucking's Top Rookie announcement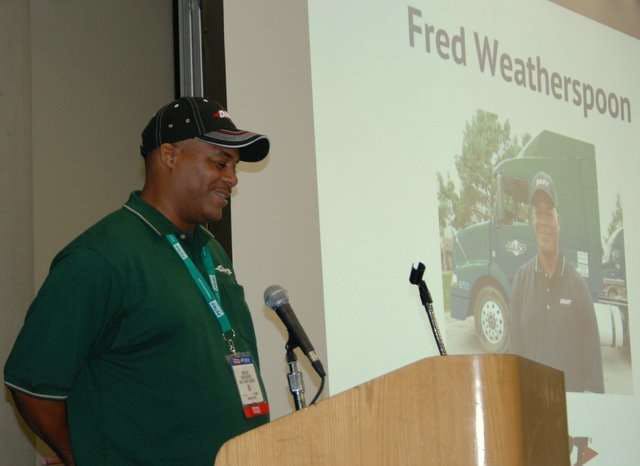 Trucking's top rookie Frederick Weatherspoon
Singer/songwriter Lindsay Lawler (left) and friends at the Schneider booth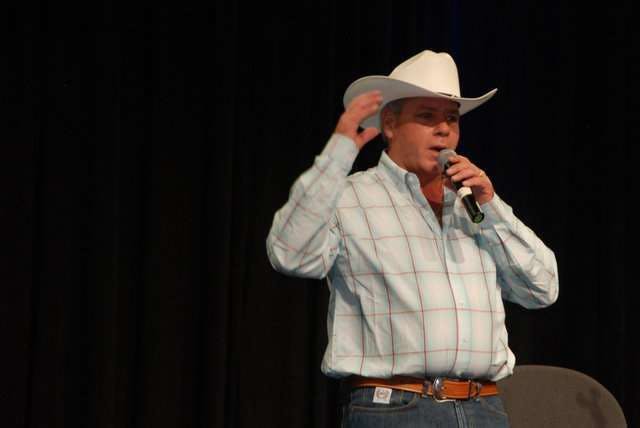 Keith Sampson on stage at the Trucker Talent Search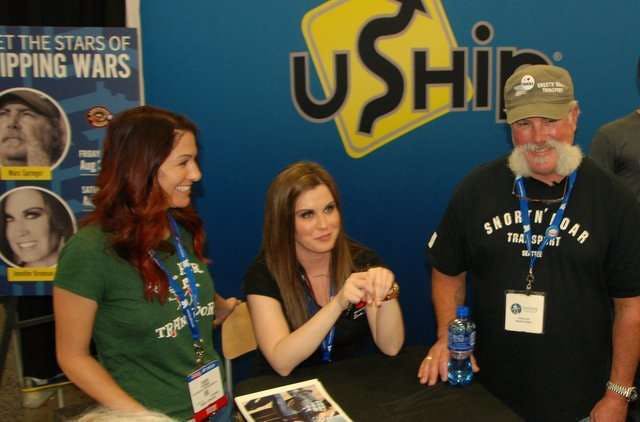 "Shipping Wars" stars Tamera Sturgis, Jennifer Brennan and Marc Springer at the uShip booth