Love's Travel Stops & Country Stores Inc.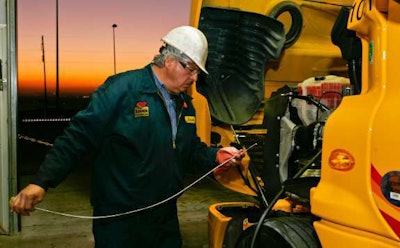 is expanding its truck maintenance program.
According to a statement from the company, the additional maintenance offerings focus on oil changes to the motor, transmission and gear boxes and is complemented by preventive maintenance services including fluid levels, fluid and filter quality checks and lube services.
"As Love's continues to work every day to find ways to lower costs for our customers, we have received consistent feedback that a nationwide maintenance network would help greatly to increase utilization and decrease down time," said Frank Love, co-CEO of Love's. "We will make the investment over the next 12 months to add all of the capabilities our customers need across our entire network."
By the end of 2017, Love's expects to have more than 300 truck maintenance facilities.