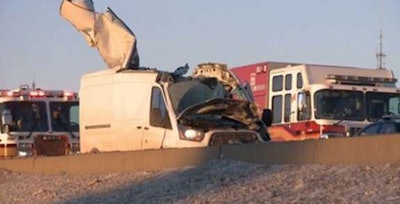 A Canadian trucker and the company for which he drives were charged in connection with the death of a motorist who was killed Friday, Feb. 10 near Ottawa when a set of wheels flew off the truck and struck the man's van.
According to the Ottawa Citizen, Daniel Mongeon, of Gatineau, driver of the tractor-trailer, was charged with driving a commercial motor vehicle with parts detached. The company, ICB Food Distribution of Ottawa, was charged with operation of an unsafe commercial motor vehicle.
The accident occurred at about 6 a.m. Friday on Highway 417.
Ontario Provincial Police said the tractor-trailer was westbound when the driver saw smoke coming from his vehicle. As he pulled over, a set of the truck's wheels detached, bounced across three lanes and over the cement median before striking an eastbound van.
The driver of the van, Gennadi Brianski, 50, of Ottawa died in the crash.