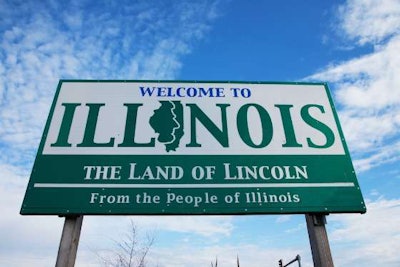 Illinois State Police placed 138 commercial vehicles out of service as part of a 24-hour operationMarch 28 during which they made 1,437 inspections. Police issued 624 written warnings and 123 citations during the operation, called "Operation Sauter."
The memorial operation was in honor of Trooper James Sauter. Sauter was killed on March 28, 2013, when his squad car was hit by a semi truck at I-294 southbound at Willow Road.
This year was the fourth year of the memorial operation, which focuses on CMV enforcement.
"The results of 'Operation Sauter' are a reflection of our dedication to the memory of Trooper James Sauter, and our oath to protect Illinois citizens," said ISP Director Leo Schmitz. "I am proud of the men and women of the ISP who risk their lives each and every day, working hard to protect the motoring public along Illinois highways."
In addition to CMV enforcement, troopers were also enforcing the ISP's Fatal Four mission: Speeding, seatbelts, DUI and distracted driving.