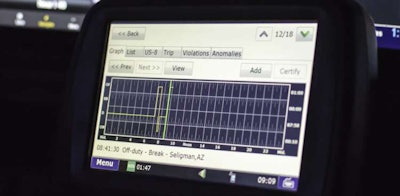 While the rule requiring most trucks to have electronic logging devices installed took effect Dec. 18, police have not strictly enforced the regulation, instead giving drivers the opportunity to get an ELD installed and working properly.
That ends Sunday, April 1.
To find out what exactly that means to the man or woman driving down the highway from that day on, we spoke with Collin Mooney, executive director of the Commercial Vehicle Safety Alliance. His organization was behind the phased in enforcement approach.
In our conversation, Mooney:
said compliance is much higher than what many in the industry suspected
explained what drivers can expect from police come Sunday
said that the ELD mandate could be what prompts government officials to take a fresh new look at hours of service rules
Hear what Mooney had to say in this episode of the Truckers News Podcast.