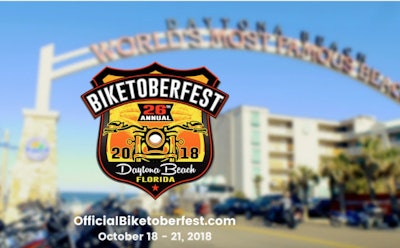 The arrival of thousands of motorcyclists in Daytona, Florida later this month means a change of procedures at the Love's Travel Stop in that area.
Biketoberfest is Oct. 18-21 and Daytona Harley Davidson, which is located next door to Love's in Ormond Beach, is a major participant of the annual motorcycle event and rally. This means there will be lots of extra traffic in the area.
As such, Love's said it can only allow trucks to fuel and go. Long-term parking won't be available at this location throughout Biketoberfest.