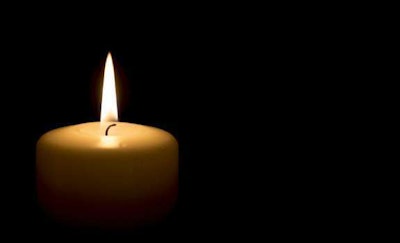 The co-founder of major trucking company based in Kansas City has died.
Carolyn Trimble Kretsinger of Kansas City, Missouri, passed away Oct. 28 at Oxford Grand Assisted Living Center in Kansas City, Missouri. She was 85 years old.
Mrs. Kretsinger was the wife of the late Tom Bark Kretsinger with whom she co-founded American Central Transport. Three of her sons have also served in the leadership of ACT: Tom Kretsinger, Jr, who passed away in June of this year, was the former ACT Chairman of the Board and CEO; William T. Kretsinger, currently serves as chairman of the board and CEO; and Robert C. Kretsinger, who serves as senior vice president/chief information officer at ACT.
Born Oct. 30, 1932 in Columbia, Missouri, Mrs. Kretsinger was the daughter of Dr. Francis Henshaw Trimble, Jr. and Ruth Greenfield Trimble. She was a 1950 alumna of Sunset Hill School (now Pembroke Hill School) in Kansas City and graduated cum laude in 1954 from Smith College, having spent her junior year at the University of Geneva in Switzerland. She attended Kansas City Law School (now UMKC), where she met her future husband, fellow law student Tom Kretsinger. They were married on Feb. 18, 1955 at St. Andrew's Episcopal Church in Kansas City. After the birth of their first son, they moved to raise their growing family on a 100-acre farm near Liberty, Missouri.
Mrs. Kretsinger was an active member of Grace and Holy Trinity Cathedral in Kansas City and is remembered for loving the summers spent at Iowa's Lake Okoboji. She was a member of The P.E.O Sisterhood, Chapter ML, a member of the Stephen's Ministries and member of the Episcopal Church Women.
She was predeceased by her husband, Tom Bark Kretsinger, and two sons, Joseph Francis Kretsinger and Tom Bark Kretsinger, Jr. She is survived by six children, William Trimble Kretsinger (Alison) of Kansas City, Missouri., Robert Carll Kretsinger (Heidi) of Kansas City, Missouri, Ruth Kretsinger Dutcher (Blake) of Lawton, Oklahoma, Martha Kretsinger Ransom (Jason) of Kansas City, Missouri, James Warren Kretsinger of St Augustine, Florida and Stephen Paul Kretsinger (Christie) of Kansas City, Missouri, a daughter in law, Jo Kretsinger of Kansas City, Missouri, and one brother, James Greenfield Trimble of Weatherby Lake, Missouri. She leaves 20 grandchildren.
A celebration of Mrs. Kretsinger's life will begin with a gathering for friends and family at 10 a.m. on Saturday, Nov. 24, in Founders Hall at Grace and Holy Trinity Cathedral, 415 West 13th Street, Kansas City, Missouri. Immediately following the gathering, a funeral will be held in the adjacent cathedral nave. Burial will follow in the cathedral memorial garden.
In lieu of flowers, the family requests donations be made to Grace and Holy Trinity Cathedral.