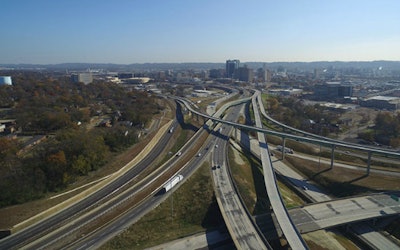 Travel to and/or through Birmingham, Alabama is going to get difficult starting next month and continue on into 2020.
Starting in mid to late January, the Alabama Department of Transportation will be shutting down I-59/20 in the downtown Birmingham area for about 14 months. Plans call for taking rebuilding the bridges that carry I-59/20.
If all goes as planned, the interstate will reopen in March 2020.
During the interstate shutdown, ALDOT asks drivers to avoid downtown Birmingham by taking I-459.
Starting Thursday, Dec. 20, ALDOT start a campaign to inform the public about the interstate shut down and be reaching out to trucking operations.