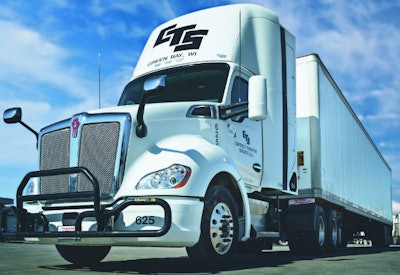 Contract Transport Services, which is headquartered in Green Bay, Wisconsin, recently received two carrier of the year awards from consumer products giant Procter & Gamble at its annual carrier summit.
Of the 12 awards handed out nationally, CTS received two of them — Best Customer Service On-Time and Best Tender Service. The awards were based on exceptional service, innovation, responsiveness, and a strong working partnership with P&G.
"It is truly an honor to be recognized in front of our peers for the hard work we all do," said CTS president Curt Reitz. "It's great to work with a customer that understands the challenges in the trucking industry and is willing to work with us to come up with the best solutions to help everyone succeed."
P&G has been using CTS's services for more than 20 years. This is the first time the company has been honored with a P&G Carrier of the Year award.
Reitz said the awards are the direct result of drivers and other staff who are willing to go above and beyond. The company is built upon a philosophy that regularly recognizes and rewards employees for a job well done.