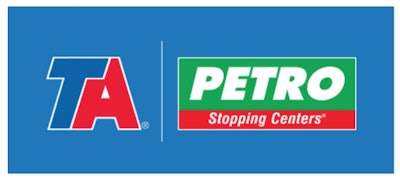 Truckers who travel to or through south central Tennessee will early next year find several hundred more truck parking spaces.
TravelCenters of America Inc. announced today that it signed a franchise agreement to open a Petro Stopping Center in Monteagle, Tennessee. The new travel center will be located on 21 acres at Interstate 24, Exit 135 and is expected to open in the first quarter of 2021.
The opening of the Petro in Monteagle will add more than 300 truck parking spaces, according to a statement from the company. Restaurants planned for the travel center include Papa John's, Bojangles' and Betty's Kitchen. Other amenities are expected to include a barber shop, fitness center, driver's lounge, laundry facilities and pet wash.