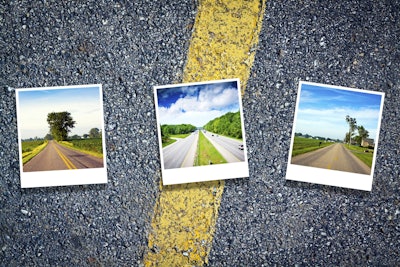 While the COVID-19 coronavirus pandemic that has overspread the country for almost all of 2020 will slow down traditional summer travel, Americans still plan to get out and about during the upcoming three months.
AAA forecasts Americans will take 700 million trips — mostly by car — based on economic indicators and state re-openings. That number is down nearly 15% compared to last July through September and is the first decline in summer travel since 2009.
But, truckers will still be sharing the highways with more travelers.
Car trips remain the favored mode of transportation. Americans are expected to make 683 million car trips, down 3% from last year, but that could change if new cases of the COVID-19 continue to increase and states are forced to restrict travel.
"Americans will get out and explore this summer though they're taking a 'wait and see approach' when it comes to booking and are likely to book more long weekend getaways than extended vacations," said Paula Twidale, AAA's senior vice president of travel.
Where are they going? AAA says the top destinations are:
Denver
Las Vegas
Los Angeles
Seattle
Phoenix
Portland
Myrtle Beach
Orlando
San Diego
Nashville