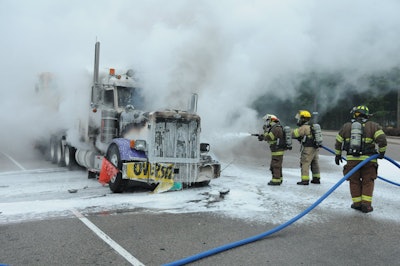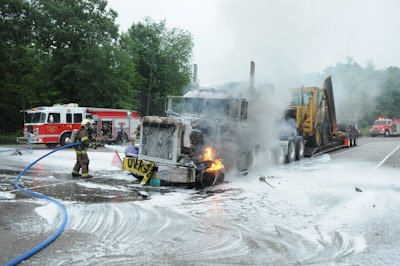 A trucker and his dog escaped without injury when the truck they were in was destroyed by fire today.
The fire occurred Thursday, July 16 at about 7:45 a.m. in a rest stop in western Michigan. Authorities say they were called to a rest area on Interstate 196. They say the driver said he was headed to Holland, Michigan and stopped at the rest area a bit before he noticed flames coming from under the hood.
The fire remains under investigation, and the driver was not identified by authorities.