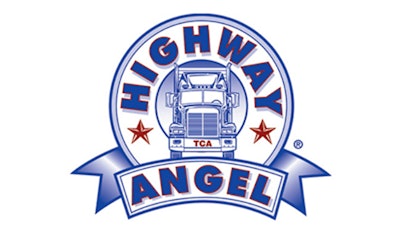 A truck driver from Salem, Indiana, has been named a Highway Angel by the Truckload Carriers Association for stopping to aid a seriously injured man after he hit a deer on a dark road.
TCA explains: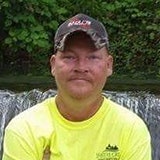 It was 12:30 a.m. on June 3 and Jason Quinlin was traveling north on I-55 near Livingston, Illinois on his way to Wisconsin. This was a remote area, with little traffic, and it was pitch black. He noticed a light low to the ground in the lane up ahead. "It looked like a headlight, but I couldn't make out what it was," said Quinlin. He tapped the brakes to warn any drivers behind him to slow down. As he got closer, he could see it was a motorcycle in the left lane. A young man was lying behind the bike. "He must have hit a deer."
"I shut the truck down, locked up the brakes, and hit the four-ways." He grabbed his flashlight and jumped out. A UPS driver pulled up and told Quinlin he was calling 911. "The handlebars were broken off the bike and it was just destroyed," said Quinlin. "I don't know how long he was there, but there was a puddle of blood. He wasn't wearing a helmet." Quinlin assured the young man help was on the way. "His left side had a lot of damage, road rash."
Quinlin ran back to his truck for rubber gloves, gauze, and bandages. "I put gauze under his head to stop some of the bleeding. We kept him alert. He wanted to call his family and rattled off his mom's phone number, but it went to voicemail so I left a message that he'd been in a bad accident and that we'd keep an eye on him for her. Then he gave me his girlfriend's number. I gave him the phone so he could tell her he loved her. He has two kids and told them he loved them." It wasn't long before a life-flight helicopter arrived.
An officer on the scene thanked Quinlin for being such an attentive driver which allowed him to see what was ahead and prevent a further tragedy. They found the motorcyclist's helmet in one of his saddlebags.
Afterward, Quinlin continued up to Wisconsin and parked for the night. The next morning, he found a message on his phone from the motorcyclist. Quinlin called him back and learned he had needed 12 stitches to the back of his head and sustained a broken elbow. "He told me he's a driver for United Van Lines and had been heading home from work that night. He has a routine route up to Chicago so he can be home with his kids. He said he's definitely giving up motorcycles. He asked if it'd be alright to call me brother. When I get to Springfield, Illinois we'll get together. He's like a brother—he's a friend."
For his willingness to assist his fellow drivers, TCA has presented Quinlin with a certificate, patch, lapel pin, and truck decals. Riverside Transport has also received a certificate acknowledging their driver as a Highway Angel.
Since the program's inception in August 1997, more than 1,250 professional truck drivers have been recognized as Highway Angels for the exemplary kindness, courtesy, and courage they have displayed while on the job.