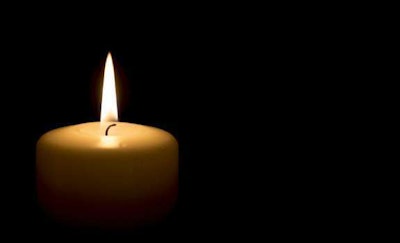 Gary A. Goodman, Sr., who loaned his name to the trucking company he founded, died Nov. 28. He was 70.
After working as a heavy equipment operator, Mr. Goodman joined his best friend Jim Olesen at Jay Lundt's feedlot in Pukwana, South Dakota. In the late 1970's he bought a truck and started Goodman Trucking, which is based in Chamberlain, South Dakota. His obituary said his "trucking business gave him the opportunity to make many great friends all across the United States and Canada."
Mr. Goodman was born October 10, 1950 in Chamberlain to Troy and Beaulah (Johnson) Goodman. He is survived by his wife, Amy; daughter Penny (Jeff); two sons Troy (Maria) and Gary Jr. (Shelly) all of Chamberlain; seven grandchildren Clay, Brianna, Caden, Brandon, Dayn, Danika, and Deegan; his sisters Judy Weber and Vickie Hieb, and many nieces and nephews.
Preceding him in death were his parents; his brothers Terry, Larry, and Kenny; and his sister Joyce.
Visitation will be from 4 p.m. to 7 p.m. Monday, Dec. 7, at the Hickey Funeral Chapel in Chamberlain. Private family services will be at a later date with burial in Graceland Cemetery at Oacoma, South Dakota. A celebration of Mr. Goodman's life is planned for June 12, 2021.
In lieu of flowers, a memorial will be established.