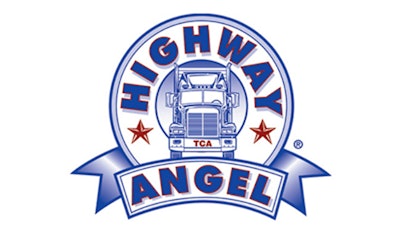 A Hirschbach Motor Lines driver was recently recognized for his willingness to help out at the scene of a crash and fire involving another professional trucker.
The Truckload Carriers Association recently named John Vesey, from Oregon, Illinois, a Highway Angel for stopping to help a fellow driver who lost control of his truck during a fire and drove off the road.
TCA explains: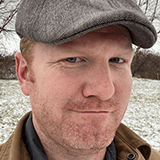 It was Dec. 19 and Vesey was westbound on U.S. 34, near Galesburg, Illinois on his way to Monmouth to pick up a load. It was late in the morning when another truck driver passed him in the left lane of the four-lane divided highway. "As he got out about a quarter-mile ahead of me, he started to lose control," said Vesey. "He went into the center median and then careened over to the right side, went off in the ditch, and into a cornfield." Vesey slowed down right away and pulled over. "Once he got to the cornfield, the other driver jumped out of the truck while it was still moving," said Vesey. "I could see a flash of smoke and fire coming out of the cab." He grabbed a fire extinguisher and ran across the field. "I yelled out to him to ask if he was okay and he said he was." Vesey continued running toward the truck and emptied his fire extinguisher into the cab. "I then went back to the driver to see if he was alright. He ended up having second-degree burns on his hands and his hair was singed on the back." Vesey then called 911. He went back and unloaded the driver's fire extinguisher as well to be sure everything was okay. The fire was contained to the center console area.
As Vesey helped the truck driver back across the field to the road, police, fire, and ambulance crews were arriving. "Another vehicle (driver) across the highway came over to help as well. The whole thing was maybe 10 minutes from start to finish," he said. "Pretty good for a rural community."
Vesey is trained as a paramedic and has a lot of emergency response experience and training. "I interned and spent the first year as a paramedic and EMT in Chicago and got my paramedic license. It was an awesome experience. I spent a year on the private ambulance side and then moved up to NW Illinois and was a paramedic there." He was also an Eagle Scout and is a Navy veteran. He's been driving for eight years and also has office experience. "I choose to be on the road," he said. "You get a little bit of the road in you and you gotta scratch that itch. I love driving."
TCA presented Vesey with a certificate, patch, lapel pin, and truck decals. His employer has also received a certificate acknowledging their driver as a Highway Angel.
Since the program's inception in August 1997, nearly 1,300 professional truck drivers have been recognized as Highway Angels for the exemplary kindness, courtesy, and courage they have displayed while on the job.
The program is made possible by Presenting Sponsor, EpicVue, and Supporting Sponsor, DriverFacts.