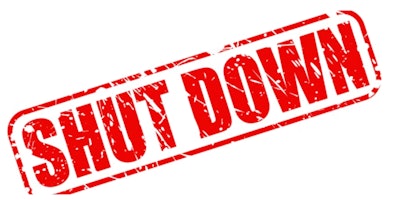 A Connecticut carrier was recently ordered by the federal government to cease operations because of numerous violations.
The Federal Motor Carrier Safety Administration recently declared Alvarez Transport LLC, a motor carrier located in Orange, Connecticut, to be an "imminent hazard" to public safety and ordered it to immediately cease all interstate and intrastate operations. The motor carrier was served the federal order on June 23.
FMCSA's imminent hazard order states that the basis for finding that Alvarez Transport, LLC, "pose[s] an imminent hazard to the public is [its] continued widespread noncompliance with federal safety regulations including regulations in 49 CFR Part 382 (Controlled Substances and Alcohol Use and Testing), 49 CFR Part 383 (Commercial Driver's License Standards; Requirements and Penalties), 49 CFR Part 391 (Qualifications of Drivers), and 49 CFR Part 396 (Vehicle Inspection, Repair, and Maintenance)."
During a compliance investigation that began on May 25, FMCSA said its safety investigators discovered extensive acute and/or critical violations in almost every part of the FMCSRs that they reviewed, including 49 CFR Parts 382, 383, 391, and 396. Cumulatively, these violations demonstrated the motor carrier's lack of effective safety management controls and significantly increased the likelihood of death or serious injury if not discontinued immediately, according to a statement from the FMCSA.
Moreover, while the compliance investigation was ongoing, on or about June 2, Alvarez Transport, LLC dispatched driver Dante C. Elliott to drive a commercial motor vehicle for which a commercial driver's license is required in interstate commerce from New Haven, Connecticut to Williamstown, Vermont. At the time of dispatch, the motor carrier had in its records a copy of Elliott's driver's license that showed it was expired, FMCSA said.
While attempting to navigate a sharp curve on Vermont Route 64 in this CMV, Elliott left the traveled portion of the roadway, the CMV slid into a ditch, overturned, and then came to a rest on its roof. FMCSA said both Elliott and his passenger were killed in the crash. Witnesses reported that the CMV's brakes were smoking before the crash, and a post-crash inspection discovered several out-of-service vehicle conditions. Local law enforcement is still in the process of investigating this crash.
Failing to comply with the provisions of the Federal imminent hazard order may result in civil penalties of up to $29,893, according to the FMCSA. Knowing and/or willful violations may result in criminal penalties.
A copy of the imminent hazard order issued to Alvarez Transport, LLC, is available here.