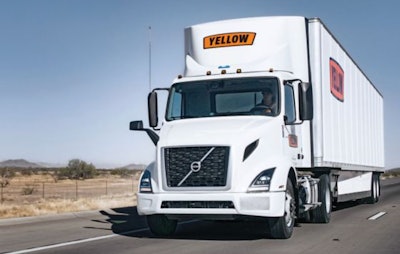 Yellow Corporation is closing two facilities in Ohio affecting a total of 257 employees.
In two recent Worker Adjustment and Retraining Notification notices, the major LTL carrier said it is closing terminals in Akron and West Chester. The company said it expects to offer transfers to other facilities to "substantially all" employees.
The closing is forecasted to take place on or about May 28.
Yellow also recently announced it would also close a terminal in Milwaukee, affecting some 189 employees.
The company has previously said it plans on closing a total of 28 terminals.