For many, having a professional truck driver for a husband, wife, or significant other usually means being home alone while the trucker is on the road doing their job.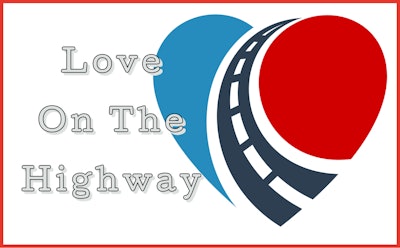 But, for some folks, the road is home for both.
These days, many couples are finding that being together on the road either as team drivers or as a driver and a passenger makes sense. While they sacrifice many of the comforts of home, what they get in return is more togetherness and even a shared livelihood.
For Valentine's Day Feb. 14, we're writing about Love On the Highway and featuring couples who have found that a trucking life on the road works for them. 
We want to talk with couples who make their relationships work while on the road together. If that sounds like you and your spouse, drop us a line and we may be in touch for a story.