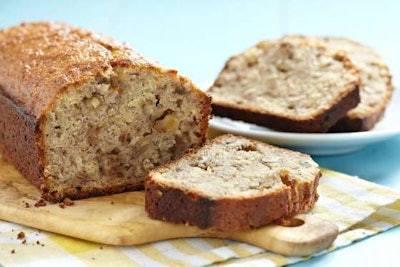 Keeping a healthy eating regimen is important, but it's good to indulge in moderation every now and then with some delicious desserts. These five sweets can all be made in your slow cooker and add the perfect finish to dinner.
Regardless of whether it's starting to feel like autumn where you are, this dessert tastes like the turning of the seasons. Apples, cinnamon and nutmeg combine to give this recipe a full, comforting fall flavor. This recipe cooks in just 1-1 1/2 hours.
Got a chocolate craving? Indulge with this recipe, which takes 2 hours or so to cook. It has a lot of calories — 324 calories per serving — so this is a perfect recipe to save for celebrations or when you're feeling particularly indulgent.
3. Cranberry Walnut Bread Pudding with Caramel Sauce
This recipe will have you feeling like a professional dessert chef without any of the hassle. It only takes about 15 minutes or so to put together and cooks on low for 4 hours, but it'll look like you spent all day whipping it up when it's done.
4. Paleo Chocolate Chip Cookies
Save this recipe for when you want something yummy that won't completely ruin your healthy eating plan. These cookies only take about 5 minutes of prep time and cook in 2 1/2 hours.
5. Banana Bread
You can have delicious banana bread waiting for you at the end of your day courtesy of your slow cooker. This recipe requires 15 minutes of prep time and 4 hours of cook time, so this is a good one to whip up while you're on lunch and it'll be ready for you when it's getting close to dinner time.