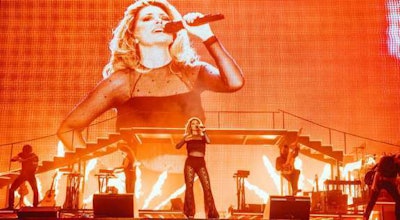 If you're a fan of the great Canadian country singer
Shania Twain
, life's about to get good. That's because the best-selling female artist in the history of country music has a new album coming in September, and as it happens,
Life's About to Get Good
is also the title of the single that's started getting airplay late last month.
Her fifth studio album, Now, is scheduled to be released on Sept. 29. Twain's first studio album in 15 years comes after a time of some personal troubles, not the least of which was being diagnosed with voice problems and Lyme Disease.
In addition to the new album, Twain is the subject of a new exhibit at the Country Music Hall of Fame in Nashville.
Twain, in a recent interview with People magazine, said she's "thinking about and living with what's happening now. It's all about reflecting on what I've been through, owning what I've been through, not ignoring it and saying 'forget about it, move on.' I don't want to forget about it. It's made me who I am."