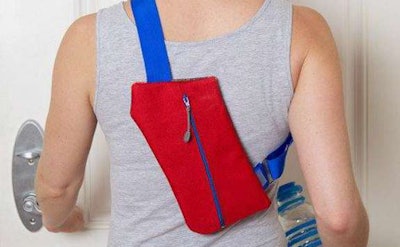 A backpack may be too big for your stuff and a purse may be too small or too inconvenient.
But, the Goldilocks-like solution might be this crossbody travel bag that could be just right.
Made in the U.S. of Cordura canvas, the bag is 5″ x 10″ x .5″ has plenty of room for most of your essentials, but small enough to be convenient. It can be worn across your back or chest or around your waist.
Order online for $24.95.