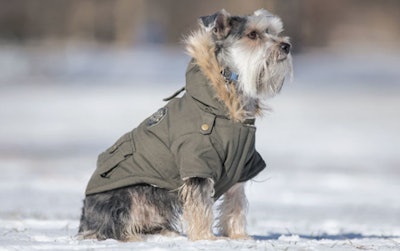 Truckers from Wyoming to North Carolina, from Texas to Maine have had to deal with nasty winter weather and there's plenty more to come.
It's rather easy to prepare yourself for the snow and cold and lousy driving conditions with an assortment of winter gear. Just don't forget to do the same for your trusty canine sidekick if you have one traveling with you.
Canada Pooch has plenty of jackets and coats that'll make yours among the best dressed on any interstate in the land. They also have some raincoats and boots to boot.
And, if you're of a mind, they offer some Instagram-worthy matching driver and dog items.