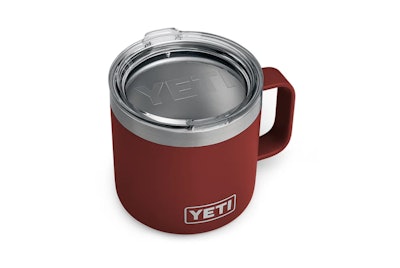 You're most likely familiar with Yeti for keeping cold things cold; their coolers are all but legendary and favored by lots of truckers.
The company also helps keep hot things hot, including that all-important first cup of coffee in the morning.
This 14-ounce Yeti Rambler mug will keep your coffee hot until the last sip, and its double-walled vacuum-insulated body protects your hands.
Aside from coffee, this mug can also be used without its lid for chili, soup, oatmeal, or other meal items.