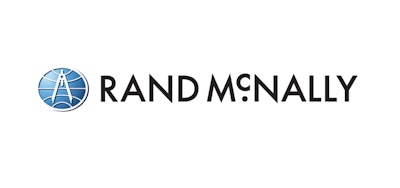 Rand McNally today said its platform for electronic logging devices is once again operational after having been shut down for almost the entire the past week.
In a statement at about noon today, a Rand McNally spokesperson aid:
"This is an update regarding the network disruption that Rand McNally has been experiencing.
"Shortly after midnight (early morning Nov. 30), Rand McNally's DriverConnect platform became available and operational for drivers. As a result, drivers using the ELD systems are compliant, able to view, edit, and certify logs as well as provide them in the event of a roadside inspection.
"The back-end DriverConnect portal for reports and other back-office features should be coming on stream soon, as should the corporate and fleet websites.
"The Chicago and Richmond, Kentucky phone system is up and running, as is the Customer Support network. We continue to provide added additional support staff who are reachable via phone or Support Chat. The FMCSA has been kept informed of the progress as well.
"Please note: The navigation functionality of our GPS devices was never impacted; those devices continue to work as do other consumer electronics.
"We have taken significant steps forward toward restoration and continue to investigate for more insight into the incident and how to prevent future disruption."
Service had been disrupted since Tuesday, Nov. 24. by what the company called a "cyber incident."