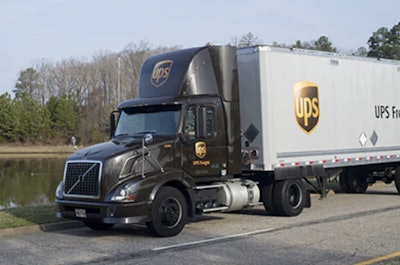 UPS Freight, one of the largest trucking organizations in the U.S. is being sold to the Canadian transportation and logistics behemoth TFI International, Inc. A statement from the Quebec-based buyer said the sale price was $800 million.
A statement from TFI International said about 90% of the acquired business will operate independently within TFI International's LTL business segment under its new name, "TForce Freight", while acquired dedicated TL assets will join TFI's TL business segment.
UPS Freight has more than 7,800 drivers. TFI International owns, among other companies, U.S.-based CFI, TF Dedicated Logistics, and Transport America.
"The agreement allows UPS to be even more laser-focused on the core parts of our business that drive the greatest value for our customers," said UPS Chief Executive Officer Carol Tomé. A statement from UPS said the sale supports "the company's 'better not bigger' strategic positioning."
Alain Bédard, Chairman, President and Chief Executive Officer of TFI International said the acquisition of UPS Freight is a "highly strategic transaction that will strengthen our service offerings to customers as well as our ongoing relationship with UPS."