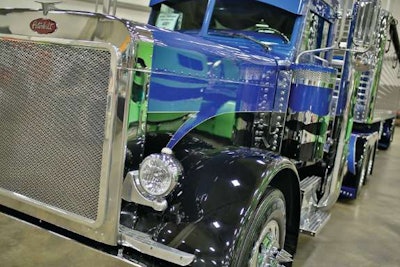 "She's a very special girl …" Rick James
This 2005 Peterbilt 379 with a 2012 Wilson hopper is a very special truck owned by Brian Davis and Davis Brothers Trucking of Owensville, Ind.
The folks at Davis Brothers always name their trucks after song titles, and hence this one was named for the 1982 Rick James song.
All customizations on the truck, except completion of the paint job, were done in the company's shop. That work paid off as Super Freak has become a very special entrant on the custom truck circuit.