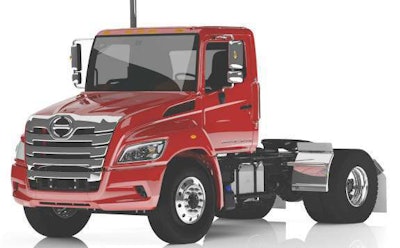 Toyota revealed its entry into the heavy truck market at the Work Truck Show in Indianapolis March 8 with the debut of the Hino XL Series.
Assembled in Mineral Wells, West Virginia, the Class 7 XL7 and Class 8 XL8 will be available in wheelbases of up to 304 inches. Both will be powered by Hino's 8.9-liter A09 engine – an engine that has been in global production for more than a decade and, according to Hino Vice President of Customer Experience Glenn Ellis, has logged more than 15 billion miles the world-over.
The engine features a range of 300-360 horsepower and up to 1,150 lb.-ft. of torque.
The XL Series will be offered in several straight truck and tractor configurations ranging from a GVWR of 33,000 to 60,000 lb. and a GCWR up to 66,000 lb.