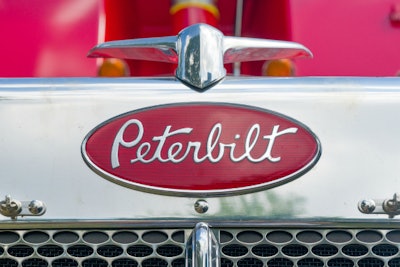 Peterbilt celebrates its United Way campaign with the third annual Pride and Class Parade in the downtown square of its hometown of Denton, Texas.
Since 2002, Peterbilt and the United Way of Denton County have partnered to raise more than $16 million. Peterbilt has been a supporter of the United Way since the 1980s and hosts a week of employee-based fundraising through a variety of activities and interdepartmental contests.
The Pride and Class Parade invites owners of more than 50 custom Peterbilt trucks from around the United States and Canada to join in the campaign by traveling to Denton to participate in the parade route through the city square. The parade viewing route will take the trucks around the square starting at Hickory and Elm streets and will begin at 7:30 p.m. Friday. Supporters are encouraged to donate online or through onsite collection volunteers. Donations onsite can be made in cash, check or credit card.
"When the first Pride and Class Parade was held in 2016 it was so popular with the community, employees and Peterbilt enthusiasts that it has turned into an annual event," said Jason Skoog, general manager, Peterbilt Motors Company. "Peterbilt moved to Denton in 1980 and our employees are proud to be a part of the community and enjoy the opportunities to give back."