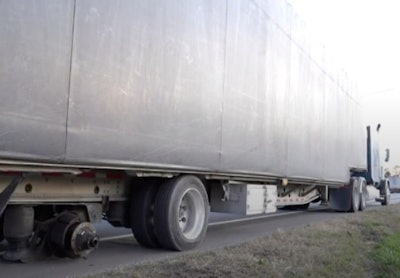 Officers from the North Carolina State Highway Patrol continue to investigate how a tire came off a tractor-trailer Wednesday, Dec., bounced across the median and struck an SUV sending its driver to the hospital.
The accident occurred on Interstate 95 near Four Oaks about 40 miles north of Fayetteville.
The tractor-trailer was southbound at the time of the incident and the driver continued for about five miles before learning they were missing a tire.