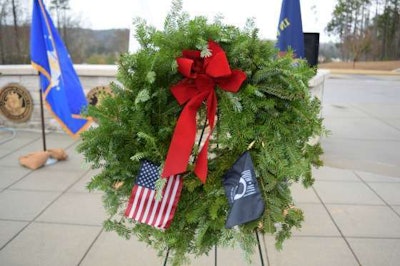 Truckers delivered over a million wreaths to cemeteries across the country as part of Wreaths Across America 2016 in December.
Alexis Pohl, a CalArk driver and retired Navy, delivered wreaths to Alabama National Cemetery. She was assisted by her husband and full time passenger, William Pohl, who is also retired Navy.
The wreaths they delivered were placed on veterans' graves throughout Alabama National Cemetery during a formal ceremony. Watch the video below to see how it all came together.